73 Best Remote Jobs For College Students Worth Being Tested In 2023 – Part-Time Online Jobs – Home Jobs – High-Paying
Being a college student can be tough. Not only do you have to juggle classes, homework, and social life, but you also have to find a way to make some extra income.
Luckily, there are plenty of great online jobs for college students which can assist them make some extra cash during their college years.
Not only do they offer the opportunity to make some extra money, but they also offer the chance to learn new skills and grow their career with many companies. Here are some of the best online jobs for college students that are worth being tested in 2023.
Is There Anything College Students Should Look For In Online Jobs?
There are a few things college students should look for in online jobs:
Flexibility: Many online jobs are flexible, which is great for students who have busy schedules.
Good pay: Students should look for online jobs that offer competitive pay rates.
Interesting work: Students should look for online jobs in fields they are interested in. It will make the job more enjoyable and help them learn new skills throughout the hands-on experience.
What Are The Best Online Jobs For College Students In 2023?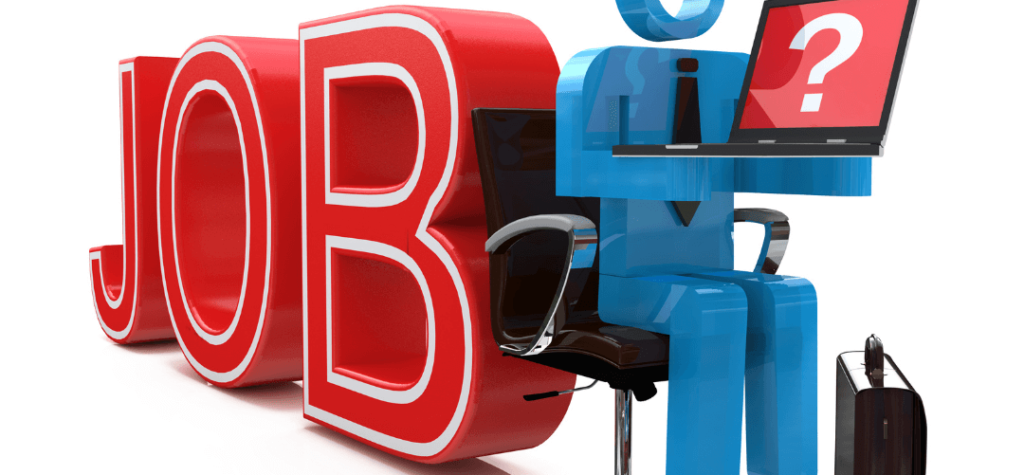 1. Freelance Web Designer Or Programmer
Web design, programming, and coding skills will come in handy while you're in college and after graduation. A web designer or programmer with these skills commands a relatively high salary, especially for graduate students.
Additionally, these roles tend to appeal to those who prefer to work remotely since they can typically be done from anywhere with an Internet connection. Finally, even if you don't have a degree, you can provide services as a freelancer as a college student.
Start a website to attract customers or take on Freelancer, Upwork, or Fiverr projects. Aside from generating extra dollars a month, you will also gain essential skills and be able to demonstrate your portfolio to future employers.
Earning Potential: $15 – $45 / Hour
2. College Essay Editor
Your statement for college must have taken you countless hours to revise. However, you may be able to help high school students with their college essays if you have an idea of what makes a good college essay.
To assist students in crafting a brilliant personal statement, look for college counseling companies. The students may need your assistance to develop their ideas, or you may need to proofread the essay to make sure no grammatical or spelling errors have been made.
You must be able to communicate effectively with students and have professional editing and writing skills, regardless of your role.
Earning Potential: $12 – $25 / Hour
3. Freelance Writer
Because of its versatility, freelance writing is a preferred career path for single parents. The amount of work you decide to take on and when you want to finish it are totally up to you. You can find employment on platforms that hire freelancers, just like proofreading.
Checking job boards like BloggingPro is another choice.
The fee you choose to charge for your freelance writing can range from $0.01 per word to over $1 per word. Your rate should be able to rise as you develop your portfolio and references steadily.
As with any form of freelancing, you'll undoubtedly experience periods of abundance and scarcity. When applying for jobs, you can initially have trouble finding any work before receiving several projects at once.
Some people may not be comfortable with this method of working, but if you get the feel of it, finding balance should be simpler. Check out the course Freelance Writing Essential if you want to learn more.
Earning Potential: $25 – $200 / Hour
4. Medium Writer
Anyone can write articles on the website Medium, and if enough people read them, they can get money. But, of course, it entails that you can work from home and don't even have to report to a client or employer; you decide when and what to write.
But, of course, the more content you produce, the more money you can make.
Medium writers make thousands of dollars every month thanks to its flexibility; many single mothers have succeeded with the platform. It is, however, impossible to become successful overnight because you must first develop an audience.
Earning Potential: $10 – $40 / Hour
5. Fulfilled By Amazon (FBA)
Although buying to sell might be a terrific way to make some additional money, many individuals find it unsettling to think of having to store a lot of stock until it is sold.
Since an upfront investment is necessary and you never know when the profit will come in, selling on Amazon can be very uncertain. It might be challenging for parents who stay at home with their children.
Fulfilled by Amazon can help with that. You don't have to store your stock until it sells; you may ship it all to Amazon right away and get paid, rather than waiting for the merchandise to sell. Of course, as a result, your earnings will decrease, but it's a reasonable trade-off for the security.
What goods can you sell? Anything on sale at your neighbourhood store that you believe could fetch a higher price on Amazon.
Earning Potential: $25 – $125+ / Hour
6. Social Media Marketing Manager
A social media manager is someone who manages the social media accounts for a company or organisation.
Many businesses are finding it difficult to keep up as more industries move their operations online and the value of their social media presence rises. If you have experience using social media, you might be able to assist them from a distance.
Even though posting content, adding captions to it, and responding to responses seem simple, businesses often need to outsource these duties because they have so many other concerns.
However, due to the fact that every organisation is realising the significance of social media interaction, this is one of the occupations with the fastest growth.
Platforms like Indeed allow you to find remote social media management jobs.
Earning Potential: $35 – $150 / Hour
7. Image Reviewer
Thousands of image reviewers double-check every picture before it goes live to ensure its quality, but you don't see their work on the web.
Instead, image reviewers update details such as photo titles and meta-descriptions or the short paragraphs describing an article or photo in search results, along with checking the visuals.
Besides checking images, image reviewers also inspect details such as photo titles and meta-descriptions, which describe what photos or articles are. Additionally, you can find freelance work through freelance marketplaces
Earning Potential: $11 – $15 / Hour
8. Remote Customer Support Representative
Although writing off the concept of working as a customer support representative online may be alluring, it is a simple and respectably rewarding position.
If you're looking after very small children all day, it could be challenging to answer the phone, but it's an excellent alternative for parents of older children or youngsters who attend school.
The customer support representative would be responsible for providing assistance to customers who are experiencing problems with a product or service.
They would need to be able to effectively communicate with customers in order to identify the issue and provide a resolution. In some cases, the customer support representative may need to escalate the issue to a higher level of support.
The customer support representative may also need to provide the customer with instructions on how to use a particular feature or troubleshoot a problem.
You can uncover more work opportunities by visiting Flexjobs.com. Amazon, Hilton, and Apple are three organisations that pay competitive salaries to hire remote customer support representatives to provide remote customer service.
Earning Potential: $15 – $40 / Hour
9. College Online Resource Manager
The College Online Resource Manager is responsible for managing and developing online resources for college students. This position requires excellent organisational and communication skills, as well as experience with web development and design.
The College Online Resource Manager must be able to work independently and be able to take the initiative in developing new resources.
It is sometimes necessary for administrative departments, professors, and administrators at colleges to hire an outside service for remote roles to manage online resources and learning sites for students.
The creation and management of content are both great opportunities if you have web skills.
Earning Potential: $12 – $25 / Hour
10. Proofreader
Being a freelance proofreader may be an excellent choice if you're looking for a position that pays a little more. But, naturally, greater skill levels are required to support the possibility of increased earnings.
Although being a proofreader is difficult and requires perfect grammar, it can be a great fit for you if you are comfortable with writing and grammar.
Flexjobs has a tonne of proofreading positions listed that you can get as a remote worker (working from home for a firm), but it's far simpler to get freelance work on sites like Upwork and Fiverr.
To get more information about proofreading and how to get started, check out Caitlin's course Proofread Anywhere as well if you're prepared to go forward.
Earning Potential: $25 – $150 / Hour
11. Virtual Call Center Agent
There are many advantages of being a virtual call center agent. For example, you can save on commuting costs and time, have a more flexible schedule, and create a better work-life balance. Additionally, you can often find jobs that allow you to work from anywhere in the world.
The main disadvantage of being a virtual call center agent is that you may feel isolated from your colleagues and miss out on the social aspects of working in an office. Furthermore, discipline and organisational skills are strongly needed in order to succeed in this type of role.
You will need to have excellent communication and interpersonal skills.
You will also need to be able to work independently as well as part of a team.
Earning Potential: $12 – $25 / Hour
12. Technical Support Representative
Many businesses that offer technical support use call centre agents who work from home. To fix issues and guarantee client pleasure, you'll require knowledge of the product or software, problem-solving capacity, and the necessary communication skills.
Earning Potential: $12 – $25 / Hour
13. Translator
A freelance translator can make good money as long as they know the fundamentals of translation and speak a foreign language fluently.
Translators can translate scripts, instruction manuals, and any other type of document. There are more opportunities for translation work now than before, thanks to the growth of online translation marketplaces.
It is important to note that the amount you earn will fluctuate depending on the difficulty of the project you take on and your level of experience.
Earning Potential: $12 – $30+ / Hour
14. Virtual Travel Agent
You might be startled to learn that a typical career like a travel agent, which involves communicating with customers, can be carried out entirely online.
It's not necessary to meet in person for consultations, though. Chats or phone conversations can also be used for them.
Nexion, Travel Planners International, Avoya Travel, and Outside Agents are businesses that frequently search for new agents.
Earning Potential: $25 – $75 / Hour
15. Virtual Assistant
Many people and organisations opt to hire assistance for simple but time-consuming activities. For example, these tasks could involve typing, administration, captioning photos, or customer service.
Virtual assistants can easily complete all of these activities because they can be completed from a computer.
Anyone who enjoys handling a wide range of activities and is confident in their computer skills might choose a career as a virtual assistant. Additionally, there is a tonne of work available as many businesses outsource particular chores to concentrate on their operations' creative aspects.
Visit the guide on how to become a virtual assistant to find out more and apply for employment. It is the greatest training I've found if you're really interested in learning everything there is to know about working as a virtual assistant and starting your own business. Although it is an investment, it is an investment in your future and self.
The 30 Day To Virtual Assistant Success Course is authentic and offers information and a supportive community to assist you in finding employment.
Earning Potential: $25 – $150 / Hour
Related: 27+ Best Babysitting Job Apps & Sites For Babysitters
16. Virtual Data Entry Clerk
One of the first online jobs to ever exist was data entering. Human intelligence is required because robots are still unable to convert information from scanned photographs and PDFs into typed text.
Because everyone who understands how to use a computer can conduct a data entry job, it is the ideal flexible career for anyone who believes they lack the technical abilities required to execute some of the more specialist jobs on this list.
It's fantastic that most jobs are part-time and give you flexibility with your schedule, making it simple to balance work and child care.
Sadly, finding a job might be difficult due to the popularity of data entry. Before you are given a job offer, you must remain on a lengthy waiting list at the best-paying companies. The wait might be worthwhile, though, if you can afford to be patient.
Our article on data entry jobs has further information about becoming a specialist in data input as well as the various employers.
Earning Potential: %14=5 – $35 / Hour
17. Virtual Receptionist
The main duties of a receptionist involve utilising a computer and taking phone calls, both of which may be readily done from the convenience of your home.
Businesses are becoming more aware of this, and virtual receptionist positions are expanding.
Both full-time and part-time virtual receptionist opportunities are available at Smith AI (20-40 hours a week). The main duties include handling calls and responding to webchats, and the pay rate is $10 per hour.
Earning Potential: $15 – $40 / Hour
18. Project Manager
The role of a project manager is to ensure that all requirements of a project, such as the implementation and execution, are delivered on time or before the deadline.
You will require great communication, interpersonal, time management, and organisational abilities, along with the capacity to organise the work of various contractors or departments.
To find freelance jobs and part-time work, check out a platform like Google for work, Upwork, Indeed, and Remote.co.
Earning Potential: $15 – $50+ / Hour
19. Transcription
Despite the fact that transcription is a more specialised ability and has the potential to pay more, it frequently comes under the category of data input. As a result, you won't be moving data from one source to another; rather, you'll be turning audio or video samples into written documents.
The speed and accuracy of your typing are critical since you'll typically be paid by the audio minute, not the number of hours you spend on your work. Your salary may also be impacted by the number of typos you produce (writing jobs).
Joining websites that hunt for transcribers and sell the services to other businesses directly will help you find the majority of transcribing jobs. Some websites pay more than others, but you could find joining some higher-paying agencies difficult if you lack expertise. Here are a few of these businesses:
Earning Potential: $12 – $45 / Hour
20. Freelance Graphic Designer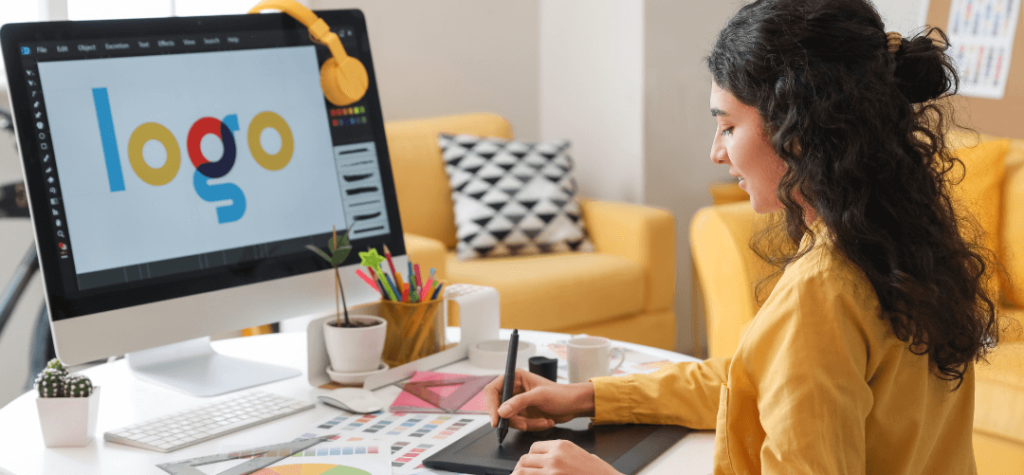 Though the thought of being a "graphic designer" may seem intimidating, it's actually more doable than you may imagine.
Even if you've never heard of Adobespark or Canva, these services are simple to use with a little trial and error. Many businesses are simply seeking someone who can create simple images for their social media accounts.
After that, you can start advertising your services on freelance websites.
Although it's not technically necessary, if you feel at ease with Adobe Creative Cloud, your earning potential will be significantly higher since you can carry out more standard graphic designer responsibilities.
Earning Potential: $25 – $100+ / Hour
Related: 56 Real Ways To Make Money Quick In 2022 And Beyond – Online & Offline
21. Freelance Web Developer
In spite of its rapid growth, the field of web development is not slowing down anytime soon. It is possible to charge someone for building a website right now if you have the skills to build one.
Basic WordPress skills are enough for many projects – you don't need advanced skills. However, a healthy side income can be earned if you have advanced web development skills.
Check out this beginner's online class on getting started with the web.
Earning Potential: $25 – $200+ / Hour
22. Tutoring Students Online
Given the specialised nature of the profession, private tutoring is the highest-paying teaching position you might find. You'll need in-depth topic knowledge—a bachelor's degree is a strong indicator—and familiarity with school curricula.
It could seem overwhelming if you don't have any experience or haven't been instructed in a while because being an online tutor entails a lot of responsibility.
Try it out, though; the high hourly fee would be worthwhile if you're ready to put in the initial steep learning curve and research up your field.
It's similar to teaching English in that you can create your schedule, which makes it a great career choice for a parent who stays at home with the kids.
Chegg is a fantastic service for online tutoring sessions. However, Studypool, which specialises in offering written assignment solutions, is an alternative if you want to express your ideas in writing within the tutoring jobs.
Earning Potential: $25 – $250 / Hour
23. Tutor Future Musicians
Music teachers are always in demand from parents who wish to enroll their children in extracurricular activities. For this side job, you will need to know an instrument well, but you will also need patience since you will be working with beginners.
Earning Potential: $11 – $45 / Hour
24. Become A Freelance Audio Transcriber
Despite advances in software recognition and interpretation, computers still fall short. As a result, there is still a need for individuals capable of listening to audio and generating written words from it because of the high demand.
Using your computer to generate extra income is possible with audio transcription, which you can learn online.
The starting rate for freelancers at one of the leading audio transcription organisations, Rev, is $0.36 for each minute.
If you are able to transcribe 10 hours or 20 hours of audio each week, you will pocket $936 or $1872 per month. An experienced transcriptionist can earn twice that amount.
The cost of transcription outsourcing can be anywhere between $0.80 and $1.10 per minute in medical and legal fields. If you're interested in becoming a transcriptionist, you can start by applying to websites like Transcription Outsourcing or Rev.
Earning Potential: $21 – $66 / Hour
25. Search Engine Evaluator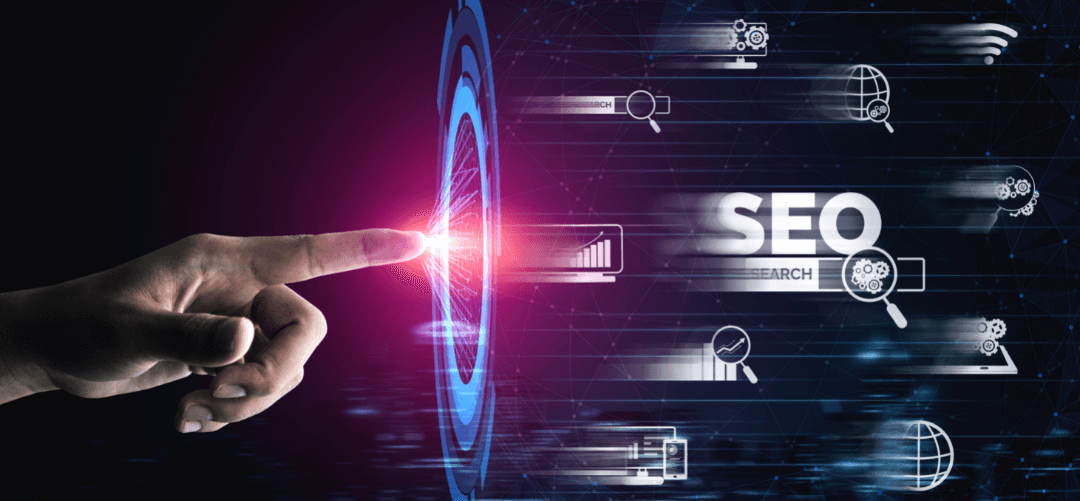 The evaluation of search engines stands out since it is a lucrative but unskilled job. Since you're reading this, you already know how to conduct an internet search, making you an ideal candidate for the search engine evaluator position.
You'll be required to do a keyword search and grade the outcomes using predefined criteria. Then, you can hunt for employment on websites like Lionbridge and Appen. Search engine analysis is hard full-time employment, but it's a terrific side gig for extra money.
Earning Potential: $15 – $45 / Hour
26. Stock Photographer
Stock photos like those found on Shutterstock, Unsplash, and Pexels have a great market, just like written content. You can create an excellent business model using just your smartphone and a camera if you're handy with a camera.
There are now a wide variety of professional-grade cameras available for low prices, and you can learn how to take pictures online for free. As a result, a lot of stock photographers are now able to get started with this approach.
Taking your business offline is something you can do if you have a creative eye and enjoy the work. Establish a business as a freelancer taking photos of people at parties and events, as well as social media influencers.
It is important to have an online portfolio, regardless of where you conduct your business.
Earning Potential: $50 – $1000+ / Month
27. Selling Your College Notes
The rule of thumb for good students is never to sell term papers. Despite this, it is completely permissible to sell lecture notes. You need to practice effective note-taking to be able to do it well.
Using campus noticeboards and online marketplaces to sell your previous term notes will help your colleagues learn more about your business. The study notes can be uploaded weekly, and you will be paid on a term-by-term basis via a website.
Going freelance and setting your price for the notes you create are also possible. The student union may be able to assist you with advertising your note-taking services on campus.
Shared notes are not illegal, but you may get into trouble if you share them (plagiarism claims); thus, you should talk to your advisor prior to sharing notes.
Similar to this, there are paid opportunities to edit and proofread academic papers and work as an online tutor.
Earning Potential: $15 – $35 / Hour
28. Online Researcher
Some companies hire online researchers to gather data for a particular project or marketing research.
Researchers can be asked to conduct surveys and focus groups and search for specific information on the Internet.
It's possible to earn some extra income online while learning more about a particular subject by doing online research on a topic of interest.
Earning Potential: $15 – $50+ / Hour
29. Email Marketing Specialist
This online position is ideal for you if you are creative and have good people skills. Email marketing specialists design and carry out email marketing programmes for their companies.
This entails collaborating with a group of designers, writers, and analysts to produce compelling information that will influence the audience to act.
College students can make a lot of money online by focusing on people's primary points of pain and offering them remedies via email.
Furthermore, since most marketing positions need teamwork, you'll be honing your ability to operate in a group.
30. Blogging & Affiliate Marketing
The distinction between blogging and freelancing can be perplexing to people with little writing experience. The two are entirely dissimilar in actuality.
Writing for a customer who pays you is what freelance writing entails; confusingly, this might include creating blog posts. Writing your blog, however, will allow you to earn money in a completely different manner.
Configuring revenue sources on your site is entirely up to you. However, the usage of affiliate marketing is the most well-liked and lucrative. Some individuals even claim that it is one of the easiest ways to make money.
You may frequently include affiliate links if you write blog entries about any products or services. If someone clicks on your link and makes a purchase, you'll receive a share of the revenue. If you develop a following, affiliate income can mount up quickly.
The top affiliate programmes are listed here so you can see what kinds of goods and services you may market as an affiliate. One of our favourite suggestions for passive money is blogging.
The thought of "selling puts some people off," but consider it is helping your audience by making really helpful recommendations. Other options to make money include running adverts on your website, selling online courses, and more. Here's a detailed look at how to earn money through blogging.
Blogging has the benefit of allowing you to potentially establish a lucrative niche connected to hobbies or activities you already enjoy or engage in that are relevant to your role as a parent.
Two common categories that are well suited for the creation of affiliate links are parenting and culinary. But, of course, you can look into various niches as well!
Earning Potential: $50 – $2500+ / Month
31. Search Engine Optimisation (SEO)
Search engine optimisation (SEO) is another online job opportunity for college students. An SEO specialist is in charge of optimising a website so that it ranks higher in search engine result pages (SERPs).
Keyword research, content optimization, and website code optimisation can all be included in this process. Getting started with some of the best SEO tools is one of the best ways if you are interested in pursuing a career in SEO.
Earning Potential: $12 – $50+ / Hour
32. Flip Items From Flea Markets
Flipping items from flea markets can be a lucrative business for anyone with a good eye for quality and a love of finding great deals/bargains. You only have to keep an eye out for products that are on sale for low prices and that you may resell for a profit elsewhere.
But in order to be able to profit significantly, you'll need to have an informational advantage; otherwise, you risk going bankrupt. Another time-consuming activity is frequenting numerous flea markets. It might be a great outing to include in your regular schedule if your kids enjoy going.
Check out Brian and Melissa's course below if you're interested in learning how to flip items. It's genuine. Additionally, you may view their free 90-minute webinar on how to profit from flipping.
Earning Potential: $25 – $150 / Hour
33. Amazon Remote Employee
You can work remotely for Amazon in a variety of positions, such as data entry and supply chain management. Technical assistance and customer service agent.
For an accurate understanding of the duties and responsibilities of the position you're applying for, you must read the job description carefully and thoroughly. Then, check out its Virtual Locations jobs page to see what is available.
Earning Potential: $10 – $25 / Hour
34. Insurance Claims Investigator
Working as an insurance claims investigator is among the lucrative online jobs. You will be responsible for investigating and validating claims by policyholders to protect insurance companies from fraud.
The majority of the work you'll be doing will be from home, but if you have to conduct interviews or take pictures out in the field, you'll have to go there.
Good communication, research, and investigation skill are needed, but no training or formal education with a degree is required. It is common for organisations to provide ongoing education and on-the=job-training frequently.
Earning Potential: $22 – $32 / Hour
35. Amazon eBook Publisher
Are you interested in sharing a story? A self-published eBook for Amazon Kindle is something you might want to consider. Getting rid of the middleman publisher will increase your profit.
There is nothing complicated about the process. Amazon Kindle lets you upload your book and preview it.
This commitment requires a significant amount of upfront money. However, if you have the time and patience, publishing eBooks can be an outstanding way to earn money passively online.
Earning Potential: Up to 70% / copy sold
36. YouTube Content Creator
Are you interested in being a part of a video? Youtube is an excellent place to share your day's events or teach a skill. Depending on your fan base, you may be able to offer sponsored posts or sell your products as you build your brand.
Consider your ideal customer or niche. For example, you may concentrate on writing about food, cosmetics, fashion, TV and movie reviews, and more.
Making money is not something you do right away (or anything at all). However, if you're enthusiastic and entertaining, you may make up to thousands or more per month.
Earning Potential: $50 – $2500+ / Month
37. Online Personal Trainer
Are you a fitness enthusiast? Becoming an online personal trainer or fitness instructor is a superb career choice if you thrive on teaching others. Fitness instructions can be utilised on FaceTime or Zoom to schedule virtual fitness sessions.
It is possible to build awareness and attract potential customers by creating a YouTube channel with free workout videos. In addition to training clients, instructors often create nutrition programmes.
Earning Potential: $30 – $50 / Session
38. Amazon Deals Flipper
Do you like to shop around? These cheap goods can be profitably sold on Amazon. Once you master it, you can earn a few hundred dollars more per month.
You can find discounts on Amazon by visiting Today's Deals. On eBay, you can also find the same item. Offer a higher price on eBay if Amazon's offer is sweeter. If it makes you a profit of 20% or more, sell it, but make sure the profit is worth your time.
Earning Potential: $50 – 500+ / Month
39. Facebook Ads Manager
In order to generate sales and maintain consistency across social media, businesses need help. You can help to fill that void. A Facebook Ads Manager develops and manages Facebook and Instagram advertising campaigns.
An Instagram or Facebook ad Manager plans, develops and manages marketing campaigns. Reporting on analytics, graphic design, media buying, and copywriting are some of the general responsibilities of this role.
Although you don't need a college degree, you must have excellent math skills. The rate you receive as a freelancer depends on the number of customers you have and the success of your advertising campaigns.
Earning Potential: $1000 – $2000+ / Month
40. Social Media Influencers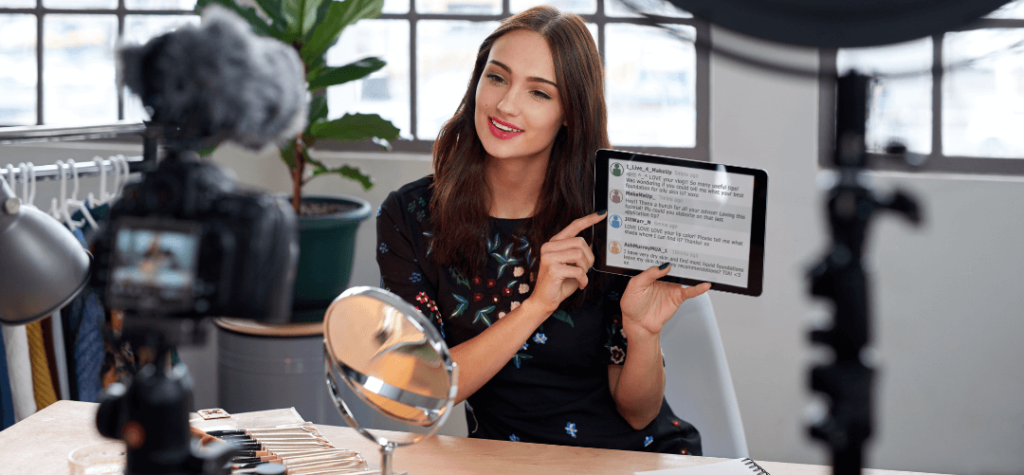 Want to share your overnight oats recipe or life hack with the world? Take advantage of social media to share photos of your lifestyle, daily activities, and meals. A lot of money is made from mommy-blogging.
Finding a niche you're passionate about is essential to becoming a successful influencer. Then, you will catch the attention of major brands if you focus on growing your following.
As a result, you may be able to benefit from affiliate programmes such as the Amazon Influencer Program and sponsored posts.
Earning Potential: $0 – $2000+ / Month
41. Create Your Course
Do you have a subject you are fervent about? Essentially every ability you are proficient in can be turned into a course. Simply having a thorough understanding of the subject is sufficient.
Udemy and Skillshare are other sites where you can sell online courses. This type of platform doesn't generate much income, but it can be a good source of extra income. These sites are popular for their "how-to" guides.
A Skillshare instructor earns an average of $200 per month, while as a Udemy course creator, you'll get around $15-$30/hour.
42. Website & App Evaluator
Getting feedback on a business's website, logo, and content is essential to attracting new clients. As well as getting paid per test, you can provide your opinions on apps and websites.
While recording your screen, you might need to talk about your ideas aloud or write a brief conclusion. But, again, prior experience may not be needed.
If you are 18 or older, click here to join UserTesting.
Earning Potential: $10 – $30 / Hour
43. Create, Buy & Sell Websites
Turn your website into a passive income generator by flipping it like a house. As a result, thousands of website owners don't care about their sites.
In order to sell these undervalued websites for a profit, you have to recognise them and improve their content and appearance.
The side business of buying and selling websites is extremely real. After making improvements, determine the site's current value. Then locate a buyer and conduct the sale negotiations. It takes effort and expertise to identify the ideal investment.
Search Flippa's website and URL listings to find websites for sale. Your earnings will depend on the URL's demand.
Earning Potential: $50 – $2500+ / Website
44. Apply To Be A Research Assistant
If you are an undergraduate student, the professors and advisors in your department may be able to provide you with formal research positions.
Several national organisations, such as the American Psychological Association and your school's career center, offer assistantships on campus.
Earning Potential: $15 – $25 / Hour
45. Edit And Proofread Your Peers' Papers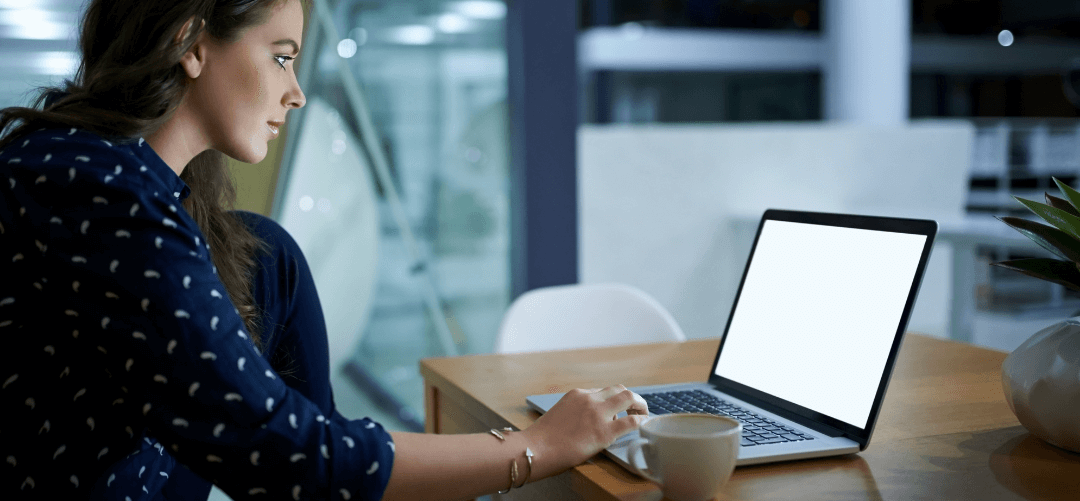 Even after the Coronavirus pandemic, schools are transitioning to distance education. However, you can still edit essays and research papers for your peers.
Start by posting an advertisement on your school's social media channels and requesting word-of-mouth assistance from your peers.
Additionally, you can request that a college department or programme send out a bulk email.
Earning Potential: $15 – $45 / Hour
46. Become A Brand Ambassador
A brand ambassador, also referred to as a college rep, promotes services and goods at events and through merchandise.
You will staff booths at college events and increase brand awareness through social media posts in this role. Strong ambassador programmes are maintained by organisations such as Apple and Red Bull.
Earning Potential: $15 – $35 / Hour
47. Become A Resident Advisor
Nearly all universities and colleges have resident advisors (RAs), or student leaders, who provide the undergraduate cohort with mentorship and dorm monitor duties in exchange for reduced or free accommodation.
A rigorous application process and thorough training are requirements for becoming a RA.
Earning Potential: $15 – $25 / Hour
48. Join Campus IT Support
Work-study programs or independent employment can provide students with the opportunity to earn money by supporting their school's IT department.
This job involves providing technical assistance in person or remotely, either through a help desk system or in person at the IT office.
Earning Potential: $15 – $45 / Hour
49. Sell Work On Fiverr
Programming and technology, digital marketing, business, and other freelance services are all available for sale and purchase on the internet marketplace known as Fiverr.
A seller's price for their work can range from $5 to $10,000. Although it's free to sign up, Fiverr does keep 20% of the money made from each job.
Earning Potential: $5 – 250 / Hour
Related: How To Make Money On Fiverr In Short Time: Ultimate Guide To Help You Startup
50. Transcribe Various Media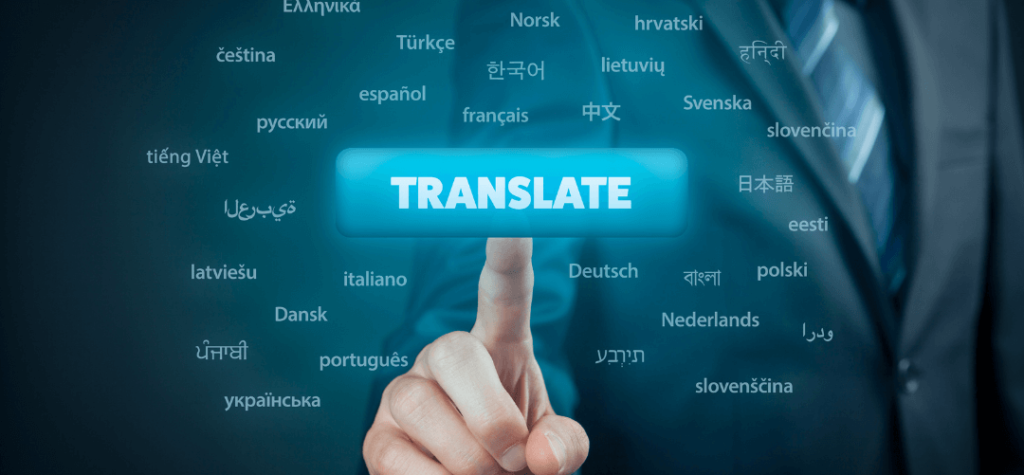 Transcribing for sites like GoTranscript and TranscribeAnywhere can put your typing skills to good use.
Text transcription for podcasts and video transcription of police interviews are examples of projects that can be undertaken. In addition, specialising in knowledge in the legal or medical field increases your pay.
Earning Potential: $15 – $50 / Hour
51. Online Surveys With Swagbucks
Swagbucks offers rewards and loyalty programs for earning gift cards and cash. You can earn points by searching the web, watching videos, and answering surveys.
As well as shopping online and playing mobile games, you can get paid for other activities you currently perform. You'll also get a $10 bonus when you sign up for Swagbucks.
Points can be redeemed over time for cash payouts through gift cards or PayPal to 1,500+ retailers, including Amazon. A site like Swagbucks isn't going to make you millions, but it can be a useful tool for saving and spending money.
Earn money for simple online tasks by checking them out.
Take advantage of Swagbucks' $10 bonus.
52. Participate In Market Research
The same as a survey gig, people are paid for participating in focus groups and one-on-one interviews as part of market research projects. The only three you need are a phone, pc or laptop, a webcam, and an internet connection.
Become a member of survey websites like American Consumer Opinion, Respondent, or User Interviews to get started.
53. Do Online User Testing
Another option to get paid for customer feedback is through platforms like TryMyUI and UserTesting. You will do a number of tasks in a 20-minute film as a user tester after visiting a website or using an app, describing the experience and offering any criticisms.
Earning Potential: $11 – $25 / Hour
54. Run Errands Or Deliver Food
There is plenty of work available to complete everyday tasks due to the development of the sharing economy.
You can deliver groceries and takeout orders for people in your area using apps like DoorDash, Postmates, and Uber Eats.
Ensure to observe social distancing protocol at all times.
Earning Potential: $15 – $25 / Hour
55. Enter Scholarship Competitions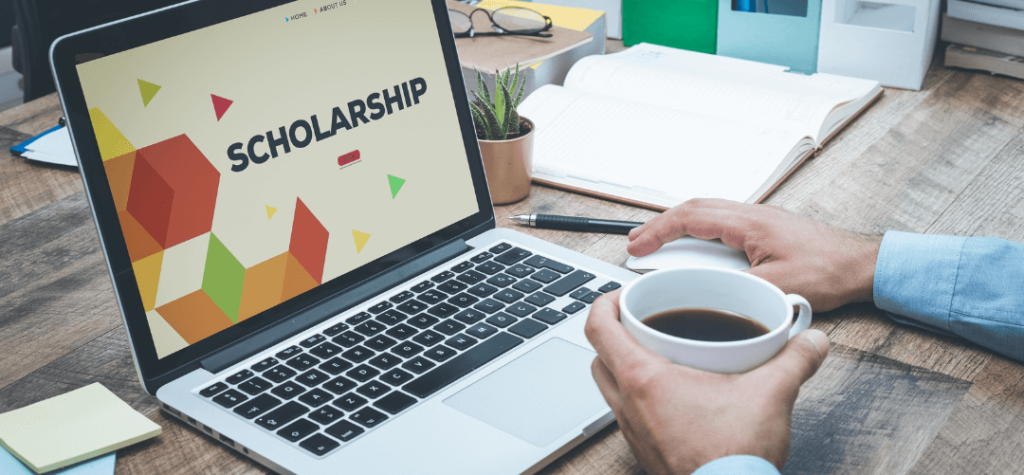 You may want to apply for scholarships since you may be stuck at home due to the quarantine.
In addition to tuition assistance, these awards may also allow you to study abroad or fund research for the experience.
Chegg, Fastweb, and the College Board are all excellent sites to look for funding opportunities.
56. Sell Your Class Notes
Selling class notes online is a great way for college students to earn money for something they already enjoy doing.
There are several ways to advertise through social media, but perhaps the easiest way is to look for opportunities through your college; many universities and colleges provide note-selling and/or note-taking services on an on-campus basis.
StudySoup is another option for selling your notes.
Earning Potential: $15 – $50 / Hour
57. Sell Stuff On Craigslist
Craigslist is a great place to get rid of unwanted clothing, electronics, and furniture while earning some extra cash.
You may filter results on the website for free using options like location and item type. Then, every 48 hours, you can renew your listings.
Earning Potential: $15 – $50 / Hour
58. Get Rid Of Old Clothes
You can sell old clothes and accessories online using websites such as Refashioner, thredUP, Facebook Marketplace, and VarageSale, as the second-hand stores in your area are probably closed because of the Coronavirus.
Ensure each garment is photographed clearly and that measurements are accurate. Moreover, it is important to do some research before pricing your vintage clothes if you are selling them.
Earning Potential: $25 – $150 / Hour
59. Profit Off Your Artwork
The sale of original artwork on sites like DeviantArt is another way for college students to earn money.
This platform allows you to sell prints, mouse pads, coffee mugs, and other items from your images. The artist receives 20% of the sale price.
Earning Potential: $25 – $125 / Hour
60. Produce Instagram – Worthy Pictures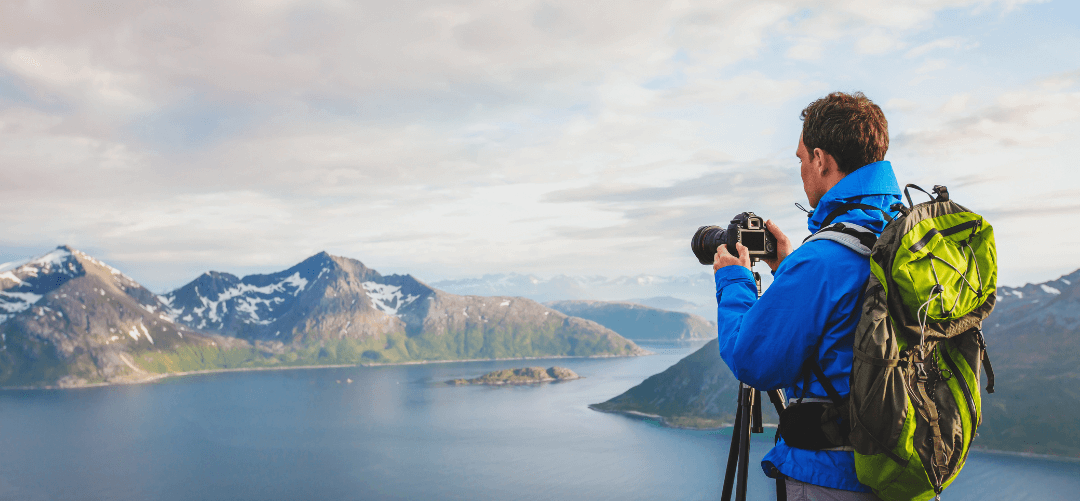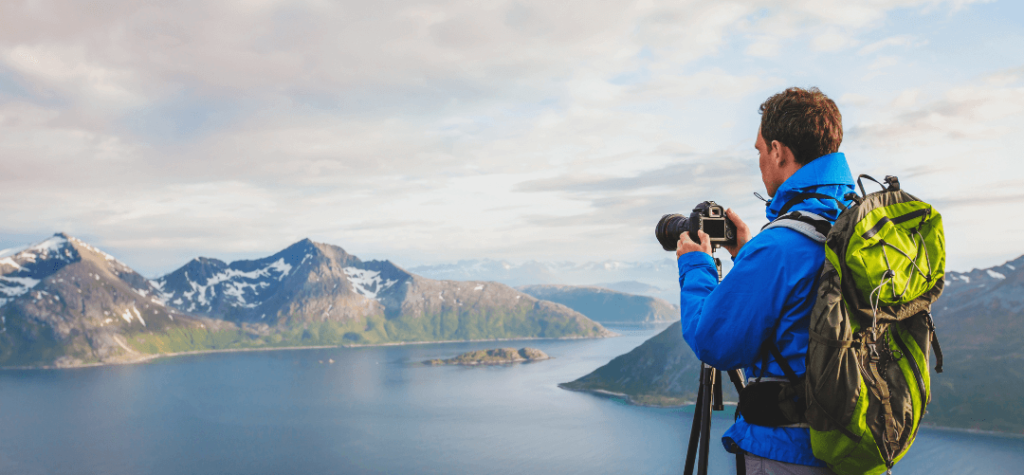 On sites like iStock and Shutterstock, you may sell your photographs and movies. Another well-liked platform for visual artists is Foap.
Along with offering 50% of each sale, Foap also enables you to win incentives by taking part in "Missions," or brand-sponsored competitions.
61. Buy And Resell Textbooks
It's likely that you have already thought about selling some of your used textbooks for cash, but you can go one step further by purchasing textbooks online and reselling them to make money.
It can be done by looking up the ISBN of a book on BookScouter to determine how much it's worth. Then, look for copies that are available for cheaper after that.
Earning Potential: $15 – $45 / Hour
62. Social Media Assistant
Our main method of information consumption has changed to include social media platforms and other internet content.
As a result, the majority of schools and universities have active social media profiles on Facebook and Twitter, as well as blogs.
In reality, internet blogs at many colleges have largely taken the place of the past student newspaper.
Additionally, many student services and academic departments also have an internet presence, even though these media sources are a crucial component of campus marketing strategies.
Additionally, they frequently employ students to run them.
The basic responsibilities of a social media assistant include writing and posting posts, planning social media campaigns, creating blogs, performing search engine optimization (SEO), and tracking online activity.
Earning Potential: $10 – $15 / Hour
63. Teaching ESL
Finding a service that can help you make money from part-time online tutoring is simple if you know a second language.
English is one of the most sought-after foreign languages worldwide. ESL businesses provide tutors to meet this need.
Some ESL businesses do not demand that their tutors possess teaching licenses, formal education, or English as their first language in order to be qualified to instruct.
It is possible to make between $12 and $25 per hour working as a freelance teacher or for a firm.
To teach English, all you need is a quiet area and a video-conferencing programme like Skype. Instructing students on the go is even possible with your smartphone.
You should start by visiting websites like Upwork, Tutor, and Fiverr.
Earning Potential: $12 – $25 / Hour
64. Amazon Mechanical Turk
After applying and being accepted, you will get access to a list of available online jobs, including opportunities to perform modest data mining, data entry, and transcribing tasks.
Mechanical Turk refers to these as HITS (Human Intelligence Tasks). True, there are a lot of jobs that pay very little (like $0.01 at a time).
However, there are certain insider secrets for landing the finest employment.
Since high-paying HITS sell out quickly, check back frequently.
Always look at each requester's acceptance rate.
Some positions pay anything between $15 and $50.
Earning Potential: $11 – $25 / Hour
65. eBay Store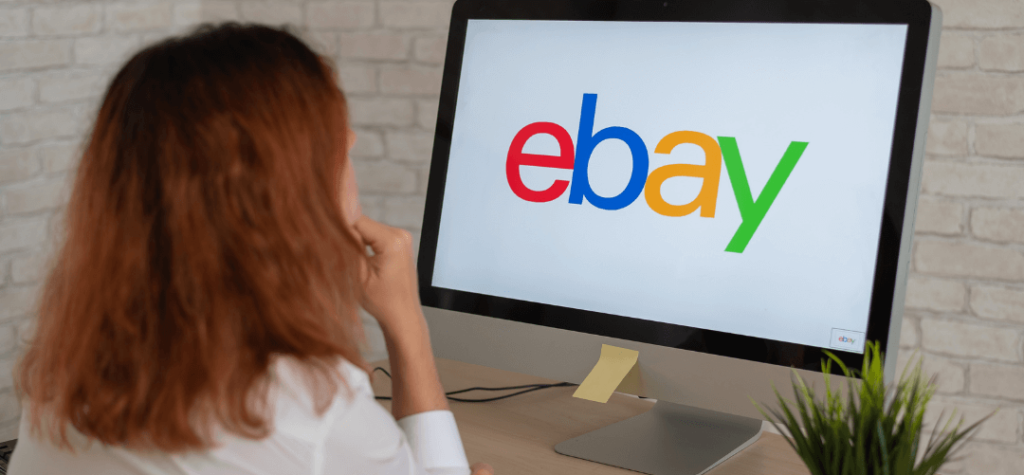 You don't have a lot of space when you live in a dorm room. So you may need to get rid of some items to make additional space. Selling items online is a great way to get rid of clutter and earn extra cash.
It's simpler than you might think to run a profitable online business. Successfully operating an online business does not require a lot of work experience. It is simpler than you might imagine.
Get started selling items online for quick cash by opening a store account.
Earning Potential: $
Related: A New Seller Guide To Cancelling eBay Transaction – How To Cancel Orders On eBay As A Seller?
66. Voice Over Work
If someone ever praised your voice as perfect for radio, you may be a natural at voice-over, providing you enjoy reading aloud and have a talent for impersonation.
Starting is much less difficult than you might imagine. A lot of people need narration for podcasts and instructive videos.
It is simple to establish a name and accept gigs that pay $25 if you have a high-quality microphone and some audio editing equipment (you can get free or inexpensive software online).
If you are searching for a way to start, Librivox, for instance, is a free service that gives you feedback on your voice-overs and allows you to practice and improve your skills. Check some video content.
Earning Potential: $25 – $75 / Hour
67. Bookkeeping
Since there is little client connection required, bookkeeping is a traditional job easily converted to the internet environment.
However, every firm requires a bookkeeper, so there are plenty of opportunities if you're organised and strong with numbers. Fortunately, there are many opportunities to locate online accounting employment.
You might be able to offer your skills to people you know if you have a large network; otherwise, you could use a website for independent contractors. Due to the specialist nature of this work, you should be paid at least $20 per hour.
Earning Potential: $25 – $100 / Hour
68. Test Scoring
Test scoring must be outsourced as the quantity of exams pupils must take rises consistently, and teachers are overloaded. However, since test scoring is seasonal employment, it may be perfect for anyone who prefers the flexibility of a set schedule.
Measurement Inc, Write Score, and Literably are some of the most well-known remote employment websites that hire graders.
Another benefit is that mastering grading and marking systems may benefit your youngster in the long run.
Earning Potential: $15 – $40 / Hour
69. English Teaching
English teaching might be a simple way to make money if you speak the language natively or are very near to it. All you will require to engage with your student is a microphone and webcam for your computer, in addition to your language skills.
Being a stay-at-home mom makes it simple to fit in teaching because it is your job to schedule lesson times with your pupils.
Online job opportunities are available through a variety of websites:
iTalki – typically adult pupils
Earning Potential: $25 – $150 / Hour
70. Dropshipping
Dropshipping is one step removed from fulfilment by Amazon but has a similar idea. In addition to not having to keep an inventory, you won't even have to handle your merchandise physically.
The supplier will manage everything for you, so you may build a store using Shopify or a comparable platform and list their current inventory.
You will keep the difference if you charge a customer more than the platform charges you. So it is a passive source of revenue once everything is set up.
You can learn more about dropshipping by taking this course if it sounds perplexing to you.
Earning Potential: $25 – $125 / Hour
71. Selling On Etsy
When you're good at what you do, you can also make a high income as an Etsy seller.
You will have total control over when you develop your products, so if you're busy, you won't need to keep working beyond publishing things when you get the chance.
Selling Etsy printables, which are goods you make once and then get paid every time someone buys them, is another fantastic work-from-home opportunity on Etsy.
In addition, the bachelorette and party Etsy printables themes are well-liked and can be quite lucrative in a stay-at-home mom profession.
Earning Potential: $25 – $100 / Hour
72. Camp Counsellor
Even though camp counsellor positions are primarily outdoor, on-site work, some remote positions are available, especially for STEM-focused camps.
In addition to your coding lessons, you will work with campers on digital painting and other projects such as science experiments.
These are temporary jobs. It may be a fantastic way to earn money for college students preparing to become teachers or stay-at-home parents.
Earning Potential: $11 – $18 / Hour
73. Test Proctor
A virtual test proctor, like an in-person proctor, will verify the ID of test takers and watch them closely during the exam to make sure they do not cheat and maintain the validity of the exam.
Since a webcam is commonly used for this, having a strong internet connection, a microphone, and a good camera is essential.
The hours change based on the business you work for and the dates the students plan their tests.
Earning Potential: $12 / Hour
Can You Conduct Work From Your Dorm Room?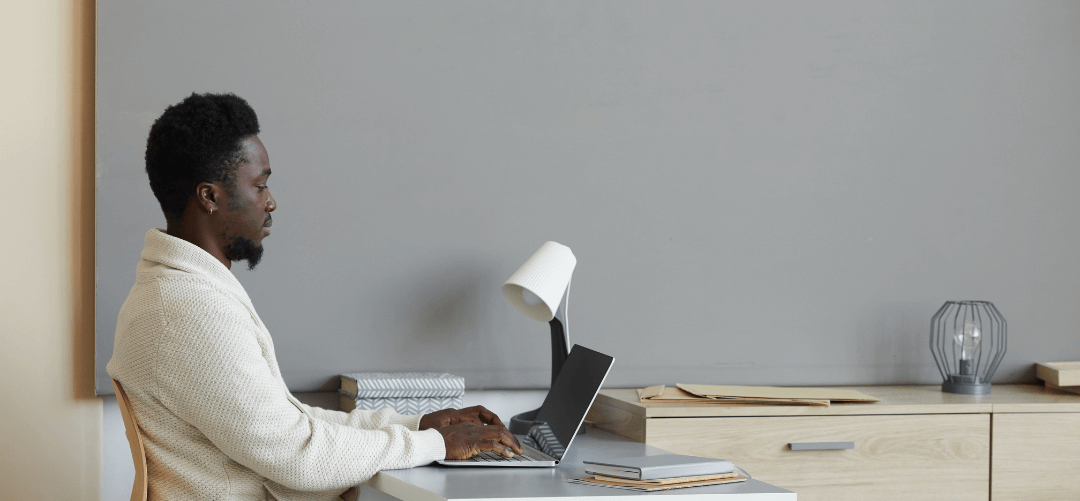 Yes, you can conduct work from your dormitory, but it is not recommended. Dormitories are not always the quietest or most private places, and it cannot be easy to focus on work in these environments.
Additionally, your roommates or other residents may not appreciate having work activities in the dormitory. If you need to conduct work from your dormitory, try to do so when it does not disturb others, and find a place where you can be as quiet as possible.
What Skills Do You Need For Work From Home Jobs As A College Student?
Some skills that are needed for an online job as a college student include:
The ability to type fast and accurately
Good communication skills
The ability to follow instructions
The ability to meet deadlines
The ability to work independently
The ability to utilise a computer and various software programmes
Remote Works Vs. Gigs
There are a few key differences between remote jobs and gigs.
First, remote jobs are usually full-time positions with benefits, while gigs are usually short-term or part-time positions.
Second, remote jobs are usually posted by companies looking to hire someone permanently. In contrast, gigs are usually posted by individuals or companies who need help on a project-by-project basis.
Third, remote jobs tend to require more experience and qualifications than gigs.
Fourth, remote jobs are typically found through job boards or online job listings, while gigs can be found through online gig platforms, classified ads, or word-of-mouth. Best College Students Online Jobs or Home Jobs.
What Is The Cost Of Launching An Online Business?
Work from home business or online business, and online jobs concepts are both covered in this ultimate guide.
Online business: The best suggestions in this manual are for internet enterprises that are both very profitable and inexpensive to start. Here, offer your services.
Online Jobs: Never spend any money to begin hourly work.
If you apply for a job and are asked to make an upfront purchase or attend a conference, that is a pyramid scheme, not a job.
Websites Listing Work From Home Jobs That Pay Well
Lists of remote jobs with the highest pay can be found on several top company websites. They provide a detailed description of the job and its salary structure so you can browse through them to see what suits you best.
According to years of work experience and qualifications, companies offer different compensation packages. In some cases, you do not need a degree.
Besides offering part-time, full-time, and contract employment options, they have a flexible work model. Having a clear idea of what kind of new remote jobs pay the best is helpful in sorting remote opportunities based on salary ranges and employment type.
According to the recommended job descriptions, the recruitment process mostly involves hiring remote workers from various international locations.
Creating a profile and uploading your resume on each website is recommended if you want to work from home. It enables potential recruiters to search for their candidates quickly and efficiently. For your convenience, we have compiled a list of some of the key websites that list top remote jobs that pay better than others:
Future Trends Prediction Of Highest Paying Remote Positions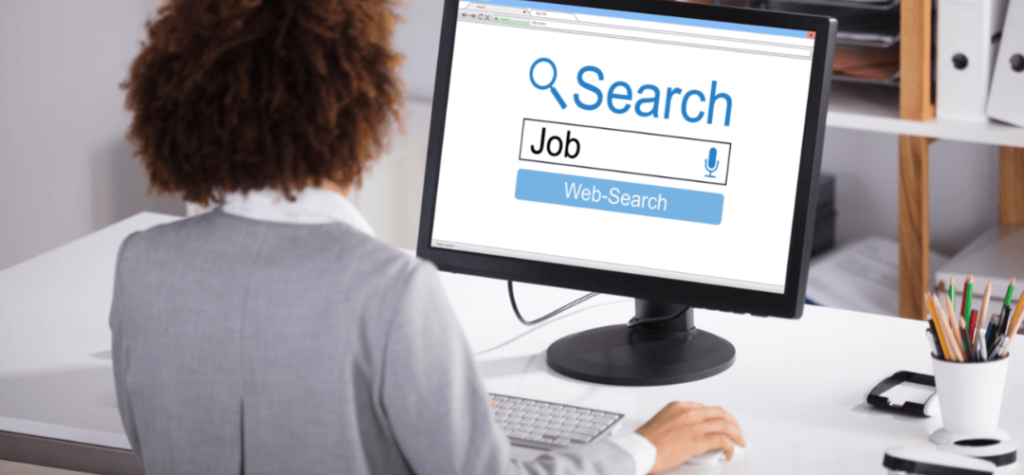 There is a growing trend of people working remotely, which is expected to continue. The highest paying remote jobs are likely in fields requiring highly skilled workers, such as software development, engineering, and financial analysis.
And to a certain extent, social media management. Things to note while applying for the highest paying remote jobs.
1. Check the company's website:
When looking for the highest paying (hourly jobs) remote jobs, it is important to check the company's website. It will give you an idea about the company and the kind of work they do.
2. Read the job description carefully:
When you are applying for a job, make sure that you read the job description carefully. It will help you understand the requirements of the job and whether, if with your skills and experience, you are eligible for it or not.
3. Check the salary range:
When you are applying for a job, it is important to check the salary range. This will help you understand whether the job is worth your time and effort, especially jobs for stay-at-home.
What Are You Good At?
You can start an online side business working from the comfort of your own home if you have artistic or digital skills. The experience will also provide you with a solid foundation for a career after going to college. Take a look at what you are already doing, and consider if you can earn money out of it.
Perhaps you are a great graphic designer – you could start a Fiverr business.
Alternatively, if you possess strong writing abilities, register to work as a freelancer with platforms like Upwork or with companies like PeoplePerHour, HubstaffTalent, Guru, and Freelancer.com, providing flexible jobs for remote job seekers.
Earning Potential: $15 – $250+ / Hour
Beware Of Scams
When looking for an opportunity to work, applying for jobs online can be risky, as it is with many online job listings. Be careful if certification, training, or supplies are associated with fees. The remuneration is most likely false if it seems too wonderful to be true.
Where To Find Job Listings For College Students
There are a few places you can find remote work listings for college students that can best fit your requirements. You can check your campus career center, online job boards, and classified ads.
You can also ask your friends and family if they know of any openings. Furthermore, you can check the list of jobs provided above.
Best Remote Jobs For College Students – Final Words
A cliché that has been around for a long time is that college students are broke. Why would you want to be broke when you're in a new town, meeting new people, and having access to new opportunities requiring mainly your online presence?
Living on discounted foods isn't a necessity in college, even though the cost of college life is high. With e-commerce and the Internet, college students can make money from their dorms thanks to a variety of new digital opportunities.
You can start your large commercial organisation from the comfort of even the crampiest dormitory room, whether you want an extra income or to get ahead and start paying off your student loans early.