Best Ways to Make Money with Canva: Side Hustle Using Canva Templates
Canva is a popular online design tool that allows users to create stunning graphics, presentations, and marketing materials. Beyond its design capabilities, Canva also offers various ways to make money. This article will explore 11 top ways to leverage Canva to generate income.
Whether you're a graphic designer, freelancer, or creative entrepreneur, these strategies can help you monetize your skills and creations using Canva's versatile platform.
From designing and selling templates on marketplaces to offering design services and creating branded content, the possibilities are abundant for those looking to make money with Canva.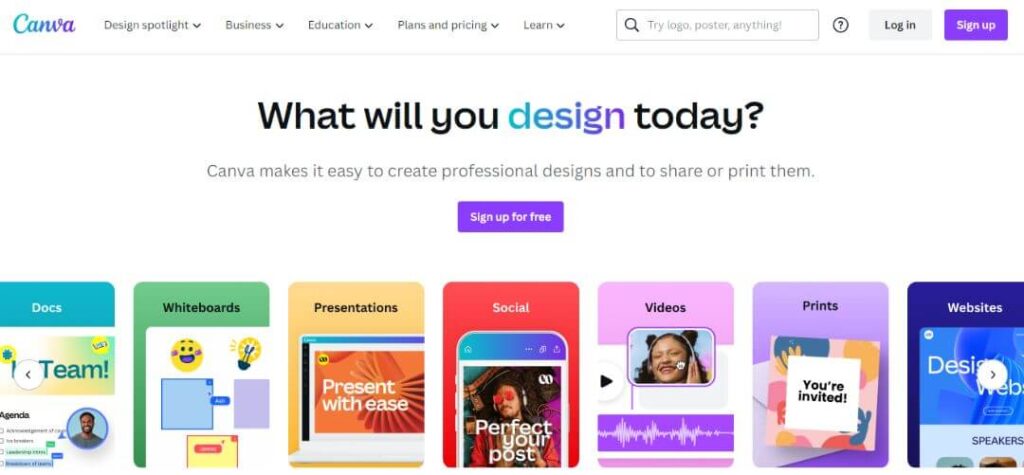 What Are The Top Ways to Make Money with Canva
1. Low Content Books:
Low-content books refer to journals or colouring books requiring minimal written content. Design and sell these books on Amazon Kindle Direct Publishing or Etsy.
Pros:
Cons:
Saturation in some low-content book categories.
Need to generate compelling and unique content to stand out.
Requires continuous marketing and promotion for sales.
2. Print on Demand:
With print-on-demand, you can create designs using Canva and upload them to print-on-demand platforms like Printful or Redbubble. When customers place orders, the platform prints and ships the products, and you earn a profit.
Pros:
Cons:
High competition among sellers.
Limited control over product quality and fulfilment.
Lower profit margins due to platform fees and production costs.
3. Design and Sell Printables and Digital Products:
Create printable designs or digital products using Canva, such as planners, wall art, or social media templates. Sell them on platforms like Etsy or your website.
Pros:
Cons:
High competition in popular printable niches.
Intellectual property concerns and copyright issues.
Continuous promotion and marketing efforts are needed to drive sales.
4. Make Ads:
Use Canva to create visually appealing ads for businesses or individuals looking to promote their products or services. Offer your design services on freelance platforms or directly to clients.
Pros:
Cons:
Need strong design and copywriting skills.
Competition from other designers and agencies.
Requires building a client base and effective communication.
5. Sell Canva Templates:
Create custom Canva social media graphics, presentations, or business card templates. Sell them on platforms like Etsy, Creative Market, or your website.
Pros:
Cons:
We need to create and update templates to stay relevant continually.
Competition from other template designers.
Requires effective marketing and promotion to drive sales.
Also check the following:
6. Become a Canva Contributor: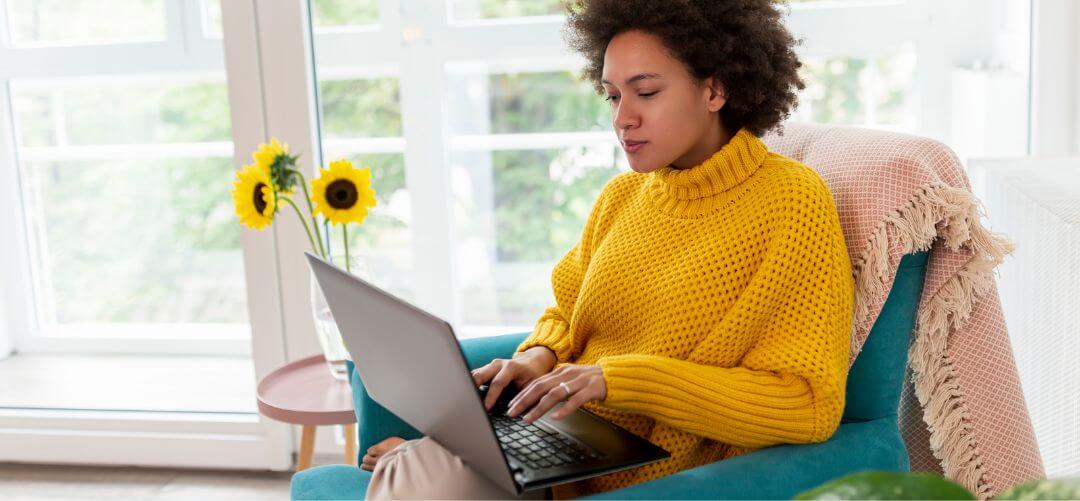 Join the Canva Contributor Program and upload your original designs to Canva's library. Earn royalties when Canva users purchase or use your designs.
Pros:
Cons:
Not all applications may be accepted into the program.
Design quality and market demand determine earnings.
We need to create and upload new designs to maximize income continually.
7. Create Marketing Videos:
Use Canvas video editing tools to create marketing videos for businesses or brands. Offer your video editing services on freelance platforms or directly to clients.
Pros:
Cons:
Need strong video editing and storytelling skills.
Competition from other video editors and agencies.
Requires effective communication and understanding of client needs.
8. Join the Canva Affiliate Program:
Sign up for the Canva Affiliate Program and earn a commission for referring new Canva users through your unique affiliate link.
Pros:
Cons:
Commission rates may vary.
Earnings depend on the number of successful referrals.
We need to promote Canva to generate referrals actively.
9. Become a Canva YouTuber:
Create YouTube tutorials or educational content showcasing Canva tips, tricks, and design techniques. Monetize your YouTube channel through ads, sponsorships, or brand partnerships.
Pros:
Cons:
Need to create valuable and engaging content consistently.
Requires building and growing a YouTube channel.
Earnings can vary based on views, subscribers, and ad rates.
10. Launch a Canva Course:
Create an online course teaching Canva design skills or specific applications. Sell the course on platforms like Udemy, Teachable, or your website.
Pros:
Cons:
Competition from other Canva courses and design educators.
Requires effective course creation, marketing, and updates.
Ongoing promotion and student engagement are necessary for success.
11. The Canva Creator Program:
Apply for the Canva Creator Program, which offers resources, support, and exposure to selected creators who use Canva innovatively.
Pros:
Cons:
Not all applications may be accepted into the program.
Selection criteria and availability may vary.
The program is limited to a selected number of creators.
What is Canva?
Canva is a web-based design platform that allows users to create professional-looking graphics, presentations, posters, social media posts, and other visual content easily and quickly, even with no prior design experience. Launched in 2013, Canva has gained immense popularity for its user-friendly interface, extensive library of pre-designed templates, and powerful editing tools.
With Canva, users can access customizable templates, such as social media graphics, infographics, flyers, business cards, and more. The templates are designed by professionals, making it easy for individuals and businesses to create visually appealing and engaging content.
Users can also upload images, use the extensive library of stock photos and illustrations, and customize text, colours, and layouts to match their branding or personal preferences.
The drag-and-drop interface of Canva makes designing seamless and intuitive. Users can easily add elements, resize and position them, apply filters and effects, and incorporate text and shapes. The platform offers various fonts, icons, shapes, and other design elements, allowing users to create unique and visually stunning graphics.
Canva also supports collaboration, enabling multiple users to work on a project simultaneously. Team members can share designs, provide feedback, and make real-time edits, making it ideal for group projects or remote teams.
Aside from its extensive design capabilities, Canva offers a free version that provides access to a broad selection of templates and design elements. There is also a paid subscription option called Canva Pro, which offers additional features, such as a more extensive library of images and templates, the ability to create a brand kit and advanced collaboration tools.
Canva has become a go-to tool for individuals, small businesses, social media managers, marketers, and educators who need to create eye-catching visual content. It has simplified the design process and empowered users to create professional-grade graphics without the need for expensive design software or professional expertise.
So, Canva is a versatile and user-friendly design platform that has revolutionized how people create visual content. With its extensive library of templates, customization options, and collaborative features, Canva has become an essential tool for creating beautiful graphics and designs.
What is the Canva Creator Program?
The Canva Creator Program is an initiative launched by Canva, a popular online graphic design platform, to empower and support talented individuals in creating and sharing high-quality designs with the global Canva community. It serves as a platform for designers, artists, photographers, and other creative professionals to showcase their skills and monetize their work.
The program aims to foster a vibrant ecosystem where creators can leverage Canva's powerful design tools, resources, and distribution channels to reach a wider audience. By joining the Creator Program, participants gain access to exclusive benefits and opportunities to enhance their design capabilities and grow their brand.
One of the key features of the Canva Creator Program is the ability to create and sell custom designs through the Canva marketplace. Creators can design templates, graphics, illustrations, or complete design kits that can be purchased by other Canva users, providing them with a passive income stream.
This enables designers to turn their creativity into a profitable venture while reaching a massive user base.
Furthermore, the program offers educational resources and mentorship opportunities to help creators refine their skills and stay up-to-date with the latest design trends. They can participate in workshops, webinars, and networking events to learn from industry experts and connect with like-minded individuals.
The Canva Creator Program also facilitates collaboration between creators and brands, allowing them to work on sponsored projects and gain exposure through partnerships. This opens up avenues for creators to showcase their talent on a larger scale, expand their portfolio, and establish valuable professional connections.
Overall, the Canva Creator Program empowers designers by providing them with a platform to showcase their skills, earn income, access educational resources, and collaborate with brands. It fosters a vibrant community of creators who can inspire, learn from each other, and contribute to the ever-expanding world of design.
How To Join The Canva Affiliate Program?
To sign up for the Canva Contributor Program and start monetizing your designs, follow these steps:
Visit the Canva website:
Go to the Canva Contributor website by typing "Canva Contributor" into your preferred search engine or directly entering the URL "https://www.canva.com/contributor."
Sign In Or Create A Canva Account: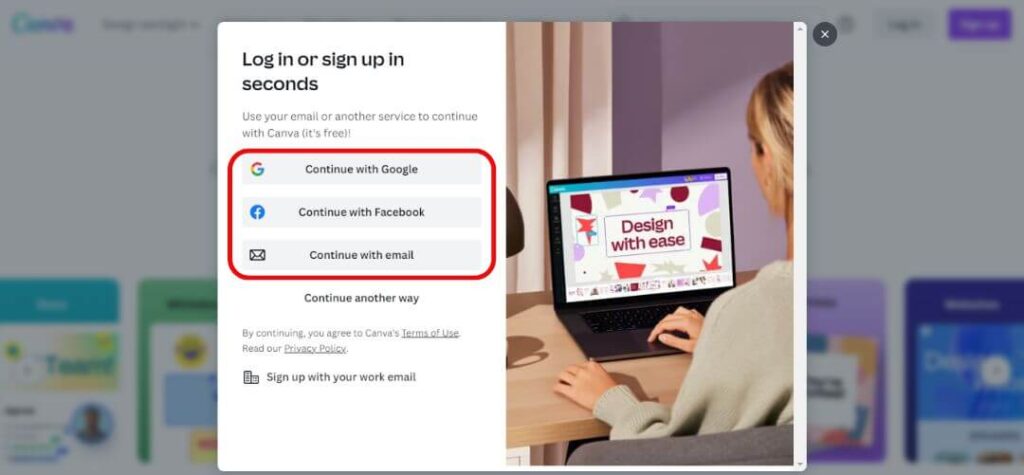 If you already have a Canva account, sign in using your login credentials. If you don't have an account, click the "Sign Up" button to create one. Fill in the required details, such as your name, email address, and password, and follow the prompts to complete the account creation process.
Access the Contributor Dashboard:
Once you are signed in to your Canva account, you will be redirected to the Contributor Dashboard. It is where you can manage your contributor profile, upload your designs, and track your earnings.
Review the Contributor Agreement:
Before proceeding, take the time to read and understand the Canva Contributor Agreement. This agreement outlines the terms and conditions of being a contributor, including royalty rates, licensing terms, and copyright requirements.
Submit your Application:
After reviewing the Contributor Agreement, click the "Apply Now" or "Get Started" button to begin the application process. You may be asked to provide information about your design experience, showcase samples of your work, or answer specific questions related to your design style or expertise.
Wait for Approval:
After submitting your application, Canva will review your submission and assess the quality and suitability of your designs. The approval process may take some time, so be patient and check your email regularly for updates.
Start Contributing:
If your application is approved, you will receive an email notification from Canva. Log in to your Contributor Dashboard and start uploading your designs. Follow the instructions to categorize your designs, add relevant tags and descriptions, and set pricing if applicable.
Track Your Earnings:
As Canva users use your designs, you can track your earnings through the Contributor Dashboard. Canva provides transparent reporting on the sales and royalties generated by your designs.
How much does a Canva Contributor Earn?
The earnings of a Canva Contributor can vary based on several factors, including the popularity of their designs, the number of sales, and the pricing set for their designs. Canva operates on a revenue-sharing model, where contributors receive a percentage of the revenue generated from their designs.
While the exact percentage may vary, Canva offers contributors a 35% royalty rate for their designs.
The amount a Canva Contributor can earn depends on the demand for their designs and the number of times they are purchased or used by Canva users. High-quality and unique designs that cater to popular trends or niche markets have a higher potential for earning.
It's important to note that earning as a Canva Contributor is not guaranteed or fixed. The income can fluctuate based on factors such as your designs' performance, market changes, and user preferences.
Additionally, the success of earning as a Canva Contributor depends on the quality and originality of your designs, as well as effective promotion and marketing efforts.
Canva provides a transparent reporting system through the Contributor Dashboard, where contributors can track their sales and earnings. It allows contributors to monitor the performance of their designs and make informed decisions about their design strategies.
To maximize your earning potential as a Canva Contributor, consider creating a diverse range of high-quality designs, staying updated with design trends, and promoting your designs through social media or other channels. Engaging with the Canva community and understanding the preferences of Canva users can also contribute to increased sales and earnings.
It's important to remember that the earnings as a Canva Contributor can vary significantly from individual to individual. While some contributors may achieve significant income from their designs, others may experience more modest returns.
Read this:
Tips for Making Extra Money with Canva Templates
If you're looking to make money with Canva, the popular online graphic design platform, here are some valuable tips to help you maximize your earning potential:
1. Hone Your Design Skills:
Invest time in improving your design skills by learning new techniques, exploring design trends, and studying successful designs. Canva offers various design courses and tutorials to enhance your skills and stay ahead of the curve.
2. Create High-Quality Templates:
Develop a portfolio of visually appealing and versatile design templates. Focus on creating templates that cater to specific niches or industries, such as social media graphics, presentations, or business cards. The more diverse and high-quality your templates are, the more likely they'll attract buyers.
3. Research and Target Specific Markets:
Conduct market research to identify popular industry design styles, themes, and trends. Tailor your templates and designs to meet the needs of these markets. This targeted approach can increase your chances of attracting potential customers and generating sales.
4. Utilize the Canva Marketplace:
Take advantage of the Canva marketplace to sell your designs. Ensure your listings are well-crafted with appealing visuals, clear descriptions, and relevant tags. Regularly update your listings to keep them fresh and engage with customers to build a positive reputation.
5. Offer Custom Design Services:
In addition to selling pre-made templates, consider offering custom design services. This allows you to work directly with clients to create personalized designs that meet their specific requirements. Promote your services on platforms like social media, freelance websites, or even your website to attract clients.
6. Collaborate with Influencers and Brands:
Seek out collaborations with influencers or brands that align with your design style and niche. Partnering with them can provide exposure to a wider audience and potentially lead to paid opportunities for sponsored designs or collaborations.
7. Leverage Social Media and Networking:
Build a strong online presence by sharing your designs on social media platforms like Instagram, Pinterest, or Behance. Engage with the design community, network with potential clients, and actively participate in relevant design forums or groups.
Remember, success with Canva or any design platform requires patience, consistency, and a continuous effort to improve your skills and adapt to market demands. Following these tips and staying proactive, can increase your chances of making money with Canva and turning your passion for design into a profitable venture.
Conclusion: Ways To Make Money Using Canva Templates
In conclusion, there are numerous ways to make money using Canva's versatile design platform. Whether you choose to explore print-on-demand, sell printables and digital products, create low-content books, design ads, sell Canva templates, become a Canva contributor, create marketing videos, join the Canva affiliate program, become a Canva YouTuber, launch a Canva course, or participate in the Canva Creator Program, there are opportunities to leverage your design skills and creativity.
Each method has advantages and considerations, so evaluating your strengths, interests, and target audience is essential to determine which approach aligns best with your goals and aspirations.