Great Ways To Make Money As A 14 Year Old – Earn Money As A Teen
Are you a 14-year-old looking to make some extra cash? You may want to save up for a new phone or go on a trip with your friends. Whatever the reason may be, there are plenty of ways for you to make money at this age.
In fact, being young can give you an advantage in certain areas. So keep your age from earning some extra cash. Here are 13 great ideas on how to get an online job and make money for a 14-year-old. Also, remember to always get permission from your parents or guardians before trying any of these ideas.
13 Great Ideas On How To Make Money As A 14 Year Old
Here are the 13 great ideas that we have put together for you:
1. Pet Walking
If you're an animal lover looking for a flexible job that pays well and is filled with adventure, pet walking might be the perfect gig for you! As a 14-year-old, walking pets can be both fun and rewarding. Not only are you getting paid to have some outside fun with furry friends, but also it's great exercise.
Walking one or more pets at once can make for a good income. You can walk them daily, weekly, or just a few times per week, depending on your schedule. Pet walking companies such as Wag and Rover require workers to be at least 18 years old in most cases – however, keep your search open, as local businesses may hire people younger than 16 in certain areas.
If this sounds like something up your alley, then check out how to get started with pet walking:
Research: Find out if there are any pet services offered in your area by searching online or asking around through family and friends
Set up shop: Open up bank accounts so that customers can pay online (or cash/check if desired), get business cards printed (if needed), and ask other professional dog walkers what advice they have.
Safety first: Make sure you know all the safety requirements when working with animals, including proper handling, leash laws, etc. Plus, registering yourself with businesses like Wag that will offer liability insurance coverage.
2. Babysitting
Babysitting is an excellent way for teenagers to earn money and gain valuable life skills like responsibility, time management, organization, and problem-solving. It's an important role that requires maturity, empathy, and the ability to think quickly on your feet in the event of an emergency.
The demand for babysitters is always high as parents often have busy work schedules and extracurricular activities they need to attend. Having a reliable babysitter can be a lifesaver when it comes to providing extra care for children.
It's a perfect job for teens responsible enough to take on this type of responsibility without adults present. They should be able to manage all aspects of caring for kids, including feeding them meals at appropriate times, helping with homework assignments, or creative activities such as drawing or building puzzles together while supervising them throughout the job duration.
Suppose you want to make yourself stand out from other candidates applying for similar jobs. In that case, consider getting Red Cross certified by taking some child safety classes or obtaining a first aid certification along with CPR certification, which could prove helpful in case of any emergencies while taking care of children under your supervision.
3. Social Media Influencer
Becoming a social media influencer is a great way to both earn money online and showcase your personality to the world. While it may seem daunting at first, you'll be glad to know that it can become an incredibly lucrative job with a little hard work and dedication!
For starters, getting into the social media influencer space starts by joining networks like YouTube, Snapchat, TikTok, and Instagram. Once on these platforms, you'll need to know what content you want to share to build an engaged audience.
To do this, pick something that you're passionate about, such as food and cooking, gardening, or art, and then create content around that topic. You could also show your day-to-day routine through vlogging or lifestyle content (find out how to start vlogging).
It's no surprise that there's plenty of money available in the social media influencer industry. Statista states that global earnings are estimated at 21.1 billion dollars as of 2023! Charli D'Amelio started her journey at just 15 years old with TikTok and was able to make over 17.5 million dollars as an influencer two years later – quite impressive, right?
4. Yard Work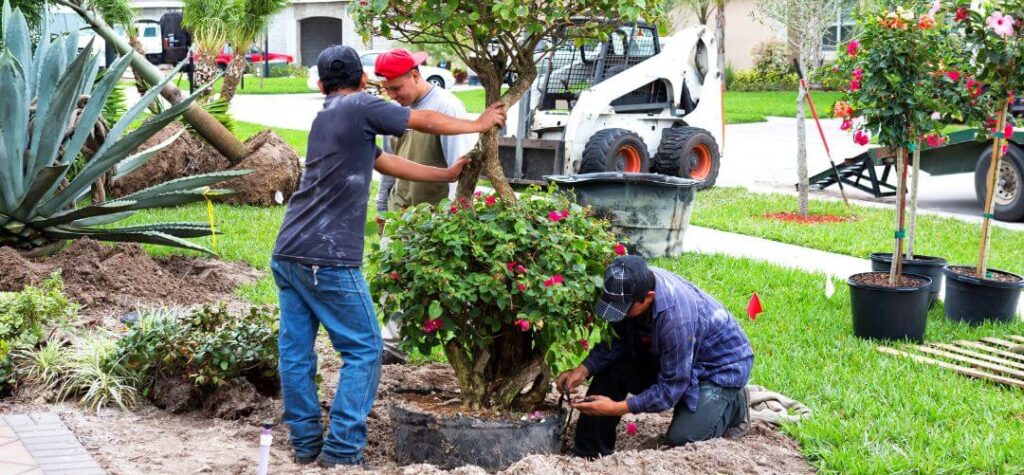 As a 14-year-old, you have the energy and strength to do some yard work for your neighbors or family members. This could include mowing lawns, raking leaves, pulling weeds, or even watering plants. Not only will you get paid for your work, but it's also a great way to stay active and enjoy the outdoors.
Make flyers or post on social media to advertise your services. You can also go door-to-door in your neighborhood and offer yard work services. Remember to discuss the rates with potential clients beforehand and always do a good job of ensuring repeat customers.
Additionally, you can help with more significant projects such as odd jobs such as landscaping or painting fences for higher pay. It is a great way to earn extra cash and learn new skills.
5. Car Washing
Car washing is a great outdoor job that teens can take on to stay busy during the summer months and make money. It's also an ideal job for those who don't mind getting their hands dirty – literally.
When it comes to starting your car washing or detailing business, there are typically a lot of opportunities available due to its popularity. Plus, with some creativity, you can come up with a catchy and unique name for your business (check out this huge list of car wash name ideas). This will help make it easier for customers to find you and get excited about your services.
Task-wise, you'll need the typical hand-washing supplies like brushes, sponges, cleaning agents, and things like drying towels, wax products, and vacuums (for interior detailing).
You'll scrub off the dirt from exteriors before rinsing them down while ensuring all surfaces are arid afterward. Detailing will also include cleaning out cup holders and other areas in the interior of vehicles, plus deodorizing where necessary.
Once you have everything prepared, check out local companies looking for staff or take matters into your own hands by starting up independently – either way, there will be no shortage of willing customers!
6. Use Grocery Receipt Apps
Are you looking to make some extra money with your grocery shopping? If so, grocery receipt apps may be the answer! These cashback apps are an easy and convenient way to earn extra money from your everyday shopping.
Caddle, Checkout 51, TopCashback, Receipt Hog, and Ibotta are just a few examples of grocery cashback apps that could help you save or even earn some extra money every time you visit the store. All you have to do is pull out your smartphone at the checkout line and upload a photo of your purchase receipt after it's been processed – if any items on it are included in the app's offers for that week.
The local grocery store cashback will then get credited straight into your bank account immediately and can be cashed out via cheque or PayPal later. As long as you remember to scan those receipts each time, they accumulate enough value for cashing out; this could be an excellent way to start saving more while spending less at the same time!
7. Sharing Your Opinion
Sharing your opinion on paid online surveys is a great way to make extra money. Companies such as Survey Junkie are willing to pay you for it!
Survey Junkie is an online survey platform that has been designed to get feedback from customers and help businesses identify trends, better understand their target market, and drive marketing decisions. Over 10 million members have joined the platform, and they give their users cash rewards through PayPal or gift cards sent via email whenever they answer surveys.
Getting started with Survey Junkie couldn't be easier – all you need to do is create an account by entering in basic information such as your email address, zip code, birthday, and gender and creating a password.
Once registered, online surveys will be available for you to participate in, which can range anywhere from 5 minutes up to 30 minutes in length, depending on the topic being minimum wage discussed.
You'll also have access to short polls that offer various topics related to different industries or products that are out there today. Each completing the online survey or poll comes with points, which can then be converted into cash rewards once you reach 1,000 points ($10).
The great thing about this platform is its versatility – anyone over 16 years old can join Survey Junkie regardless of job experience or educational background, making it an accessible platform for everyone looking for some additional passive income even during their free time (earning potential varies based on how many surveys are taken).
8. Run a Farmer's Market Stand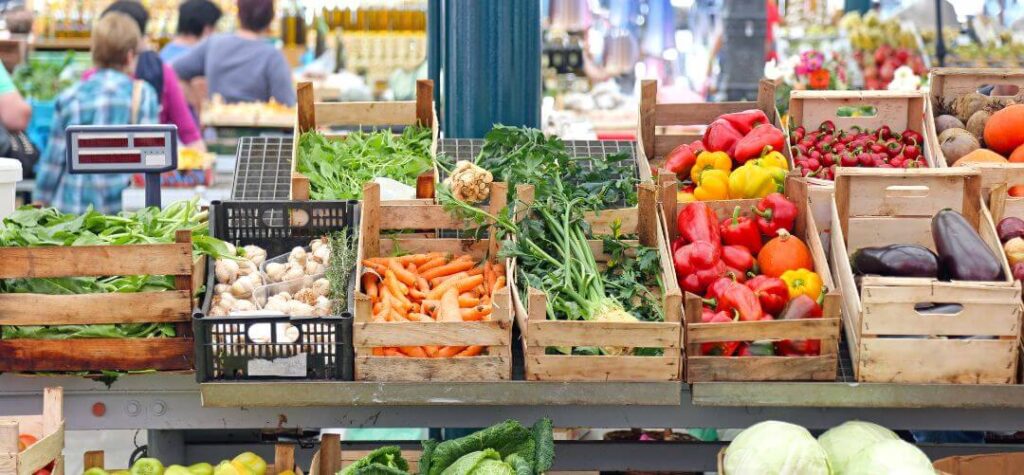 Setting up shop at a farmer's market can be a great way to make extra money, especially for kids! Many local farmer's markets charge money from adults to set up stands, but fortunately, some allow younger kids to do so for free.
When considering what you would like to sell at the farmer's market stand, it is essential to know that they offer a wide variety of items ranging from fruits and vegetables to baked goods and crafts.
If you are feeling creative, there may be an opportunity for unique foods such as brick oven pizzas and homemade bread. However, please keep in mind that it is vital to check your state's laws about selling specific food products before doing so.
One of the best parts of running a farmer's market stand is meeting all different types of people from your community. It will give you experience interacting with customers while getting paid, too!
You can also take pride in knowing that your business contributes positively towards your local economy and environment by offering fresh homegrown produce or handmade items locally.
9. Sell Your Designs
Are you without money as a teen and looking for creative ways to make money online without having to spend much money upfront? One of the best options available is starting your own business by creating and selling designs. With this start, everyone can learn how to become an entrepreneur right from their bedroom!
The process of making your designs is relatively simple, making it great for teens who want to make some extra pocket-saving money. All you need is some basic graphic design knowledge and an eye for creativity.
Once you have designed something unique, all you have to do is upload it on websites that specialize in printing items like t-shirts, mugs, totes, and iPad covers with custom designs.
Sites like Cafepress are perfect as they handle the logistics behind printing and shipping the products once customers purchase them—allowing you to reap the rewards without having any extra hassle! Remember that most sites require users to be 18 or older, so if you're under 18, ensure that your parent or guardian helps out setting up accounts, etc.
To start making your own money through designing products at home as a teen, all it takes is a little knowledge about graphic design combined with ingenuity and resourcefulness – traits many teenagers possess in abundance – without needing vast amounts of capital investment upfront! So why not give this option a try?
10. Become a Youtuber
Working as a YouTuber is a gratifying way to start making money online. Not only can you pursue your creative passions and express yourself through video content, but you also have the potential to monetize your work!
There are several ways that you can earn money on your YouTube videos:
The YouTube Partner Program allows you to place ads on videos in exchange for a percentage of ad revenue. It makes it possible for even smaller channels to give back something in return for the viewership and support they receive—which adds up quickly! For example, if a video has 1 million views at 8 cents per view, creators would get $80,000 from just one video.
Sponsored posts involve partnering with brands or companies who pay YouTubers to talk about them and their products in their play video games (as long as the content remains authentic). Viewers mustn't feel like they're being sold something 24/7, though—you want them to enjoy still watching your content regardless of whether or not it is sponsored!
Affiliate marketing works by referring products/services to viewers through links and special codes that track when someone buys something after clicking through from a YouTuber's YouTube channel or page. Companies pay anywhere from 5-50% commission based on the purchased product!
11. Sell Drinks and Food
As a teen, one great way to make money is to set up a table and sell drinks and food. Lemonade is always a favorite in the summer heat, so why not whip up a pitcher of refreshing lemonade?
This budget-friendly beverage requires only water, ice, and some pre-made lemonade mix. With your parent's permission, you can easily set up shop at their next garage sale and offer cold drinks for thirsty passersby.
Or team up with friends to promote your business—offering cold beverages on a hot day will surely attract plenty of customers!
For those looking for an alternative option outside of drinks or people not interested in buying food from teens (unfortunate as that may be!), there are still creative ways to make money by selling snacks.
On the inexpensive side of things, buy candy from warehouse clubs like Costco or Sam's Club, then mark it up slightly before reselling it at your table stand! Baked goods can also do well when packaged nicely—cupcakes, anyone?
12. Work at an Amusement Park
Working at an amusement park can be one of the most exciting and rewarding job experiences out there! It's hard to think of a more fun job than working at an amusement park.
Whether you are operating rides, serving food in one of the restaurants, providing security around the grounds, or just ensuring everything is kept clean, it is definitely an experience worth having.
Not only are these jobs fun, but they often pay well, and you can get lots of hours if you want them. Plus, if your employer gives pass benefits, then enjoying all the great rides on your days off with discounted or even free admission is another perk that comes with this type of work.
Amusement parks hire year-round, so there is always time to explore what kind of opportunities may be available for some summer or after-school/weekend employment.
And since many parks will accept junior applicants as young as 14, this part-time job could also be an excellent way for teens to work outdoors and make money while having a blast doing something they love!
13. Collect And Recycling Aluminum Cans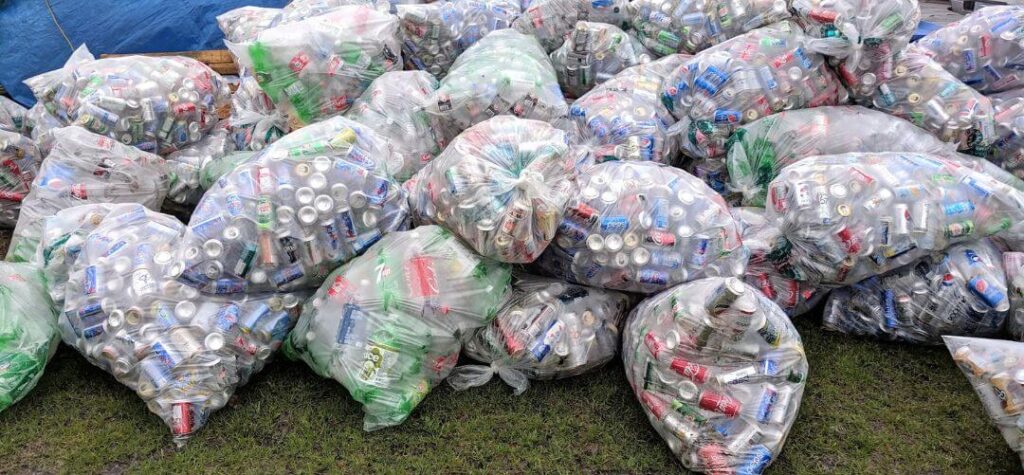 Collecting and recycling aluminum cans is an excellent way for teenagers to make money. Not only can you make a certain amount of money per pound, but it's also good for the environment!
First things first, it helps to ask your neighbors if they have any old beverage cans lying around that they're okay with you taking off their hands. If so, this provides a steady source of recyclable materials, plus you get the added benefit of getting to know your neighbors better! You can then pick up these cans every week or whenever works best for everyone involved.
Next, take all those cans to the nearest recycling center and try to bring them in bulk if possible; crushing them ensures more cans fit in one bag, which will mean more money back in return!
At most locations throughout the country, you should be able to receive anywhere from 50 cents up to $0.90 per pound of aluminum, depending on where you are located – every little bit counts!
Not only does this provide teenagers with an opportunity for additional income that some may have yet to consider previously, but it also encourages environmental conservation.
Tips for Success To Make Money As A 14-Year-Old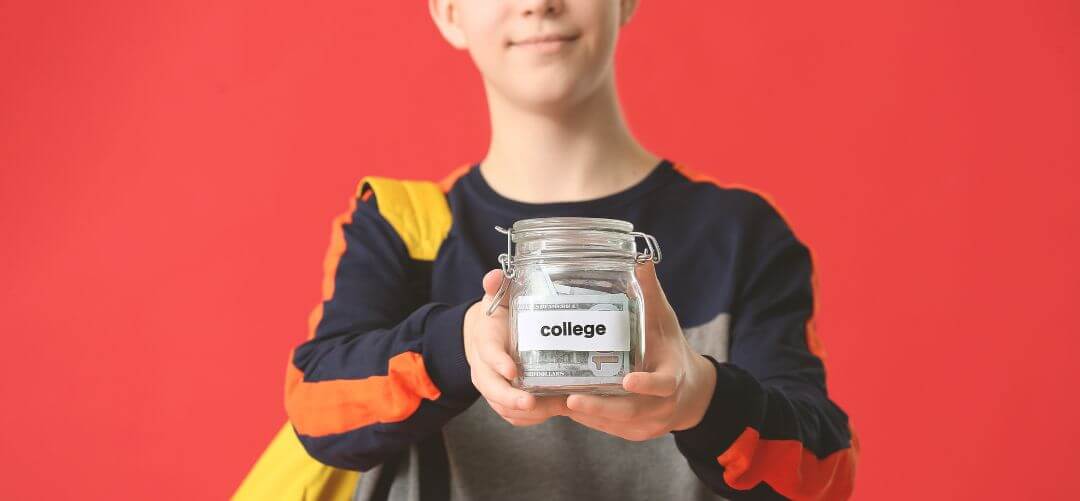 Now that you have plenty of ideas on how to make money as a 14-year-old, here are some extra tips to help ensure your success:
With these tips and ideas in mind, you are now equipped to start making money as a 14-year-old! Remember to be creative and responsible, and have fun while exploring different online jobs and opportunities.
FAQs On How To Make Money As A Kid
Is it legal for a 14-year-old to work?
Yes, it is legal for 14-year-olds to work in some capacity. However, certain restrictions and regulations are in place regarding the types of jobs for teens and the number of hours they can work. Researching and following these laws in your state or country is important.
Can I start my own business as a 14-year-old?
Yes, you can start your own business as a 14-year-old with the proper permits and support from adults. Do thorough research and follow any necessary guidelines or regulations for operating a business in your area.
How much money can I make as a 14-year-old?
The amount of money you can make as a 14-year-old will depend on your type of job or business, your level of dedication and effort, the Facebook marketplace, and any applicable laws or regulations in your area.
Additionally, your income may vary monthly, depending on your product or service demand. Setting realistic expectations and understanding that making money as a teenager may not provide a steady or substantial income is essential.
Conclusion: Great Ways To Make Money As A 14-Year-Old
There are many great ideas for 14-year-olds to make money, from traditional jobs like babysitting and dog walking to more creative ventures such as blogging, freelance writing, or creating digital products.
The most important thing is to find something you enjoy and feel passionate about while being responsible, safe, and following applicable laws or regulations.
With hard work, determination, and a little creativity, you can start earning money as a 14-year-old and gain valuable skills and experiences along the way. So don't be afraid to try out different ideas and see where your entrepreneurial spirit takes you!
Keep in mind that making money should never be your only priority – always prioritize your education, health, and well-being above all else. We hope these tips and ideas have inspired you to explore new job opportunities and start your journey toward financial independence.