How To Cancel An Order On eBay As A Buyer? – Guideline To Cancelling eBay Orders Contacting The Seller
eBay was founded in 1995 by American entrepreneur Pierre Omidyar as a global online auction and trade platform. Auction site eBay was one of the first to design and advertise a Website that connects buyers and sellers.
The e-commerce industry leader serves small enterprises and individual sellers alike. The headquarters of eBay is located in San Jose, California, United States. Customers can use one of the company's overseas sites or one of the company's domestic Web sites.
Most European nations, as well as several Asian countries, have their own eBay Web sites. In addition, Mercado Libre, an e-commerce firm with comparable activities, operates Latin American Web sites. Even though auctions dominate eBay sales, fixed-price sales account for a considerable portion of all transactions.
EBay's success can be partly attributed to its policies to encourage safe, transparent commerce open to everyone. Also, is it possible for the vendor to cancel your order? As long as they agree to do so, both buyers and sellers may withdraw charges on eBay.
Buyers may demand cancellation up to one hour after the transaction if the seller has not delivered the items. To prevent negative comments, sellers have 30 days after the sale to cancel the transaction. In rare cases, the auction bidder can also back out of the bidding process.
Why Do Cancelling eBay Orders Happen?
Canceling an eBay purchase may be necessary for several reasons. For the buyer, cancellation requests might be made for various reasons, including an incorrect shipping address or an accidental (or duplicate) purchase.
Buyer's remorse occurs when a customer isn't sure whether or not to complete the purchase. Occasionally, sellers, too, will have to cancel deals.
The item may have been lost or destroyed, or it may have been sold since the eBay listing was made. It's also possible that the customer found a lesser price for the same item somewhere else.
The transaction has no chance of being appropriately completed in this case. Thus it must be canceled immediately. Sellers have the option of terminating a transaction if the buyer fails to make a payment when the consumer is supposed to pay.
How eBay Cancellations Work As A Buyer?
Cancellation is frequent on all online selling platforms, including eBay. Both buyers and sellers on eBay have the option to cancel orders if they so choose. So, being able to cancel purchases promptly on eBay is critical.
Bidders at an auction have the option to withdraw their bids under certain conditions. The reason for this is both buyers and sellers are free to cancel orders at any point. Additionally, sellers have up to 30 days following a transaction to request cancellation.
If you want to cancel the order, change your eBay credentials, and you are done. Is it difficult for you to feel secure in your role as a buyer?
If you win an auction or buy it now on eBay and then decide you don't want it, you must contact the seller and ask them to cancel your transaction. If you're wondering how to cancel an eBay order as a buyer or consumer, have a look at the options listed below.
It is best practice to contact eBay sellers as soon as a listing is canceled. As a buyer on eBay, you have two alternatives for canceling your order: cancel it within an hour or cancel it after an hour. If you have to cancel within the hour, you should do it immediately.
Cancellation Of orders Made Within The Last Hour
You may quickly request a cancellation within an hour of placing your purchase if the seller hasn't sent your goods. Enter your eBay username and password to view your recent investments in the "My eBay section" (located at the upper right side of your eBay web page).
Go to the history and find the order that you want to cancel. Then, from the More Actions dropdown box, select Cancel This Order. The seller will receive a cancellation request when you click Submit on eBay, confirming that the order was not completed.
You'll be notified by email if eBay approves your cancellation. It's possible to ask for a refund after the item has been delivered if you cannot cancel the transaction before shipping.
Cancellation Of Order After An Hour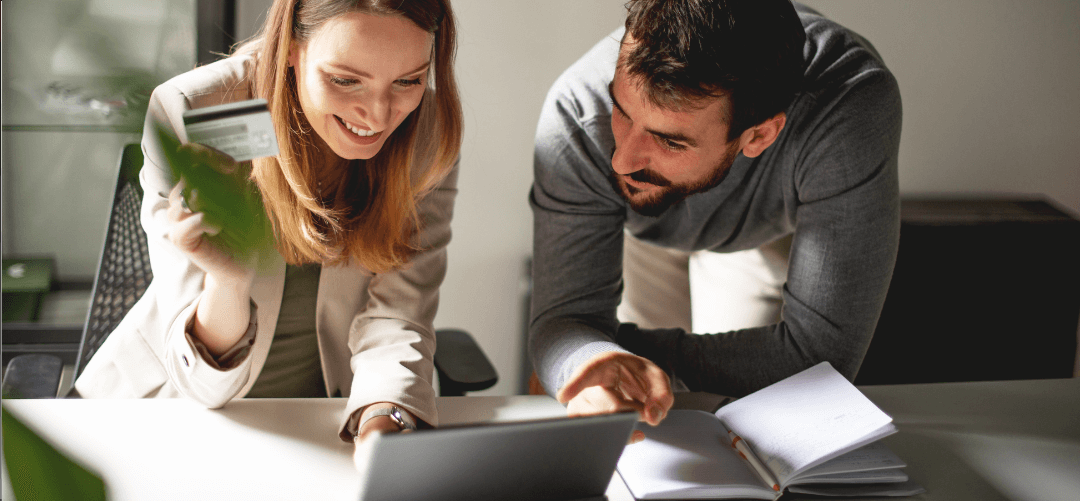 If you want to make a change to your order after an hour has elapsed, you must get the seller's permission. If the seller has already received the item or has filed a lawsuit for an unpaid item against you, you will not be able to cancel the transaction. Otherwise, you may cancel an order if you notify the merchant in advance.
Use the following procedures to discover the order you wish to cancel in your Purchase History. After selecting "Request to cancel this order" from the subjects list, click the Contact Seller button. You may also choose Contact Seller from the More Actions option.
Orders may be canceled by clicking the "Cancel Order" button and then typing a reason in the text box that pops up. Send your message once you've finished explaining everything. Once you've requested to cancel your eBay Order, wait for the seller to respond.
Orders that the merchant agrees to cancel will be refunded within ten days of the order being placed. Refunds made via PayPal typically arrive between three to five business days. Paying via credit card necessitates a 30-day return window (depending on your card provider).
As previously said, if the seller rejects your cancellation request, you'll have to wait until you get the item before making a return or getting a refund. Go to Purchase History, locate your order, and then click More Actions to seek a refund. By choosing "Return This Item," you may specify why the item needs to be returned.
Returns for damaged or defective merchandise can include up to ten photographs. Within three days of receiving a return request, the seller will usually respond. If the seller doesn't respond, you can turn to eBay for help.
Your refund request may receive a range of responses from the vendor. They may provide a replacement or exchange item in addition to a partial or full refund. Nothing stops a seller from refusing to refund your money if you've changed your mind or haven't met the deadline for returns or refunds set by the seller.
Some people wonder if they can cancel an order before payment has been made on eBay. Whether you bought something on the spur of the moment, made a wrong buy, or found an auction item at a lesser price, you have the option to cancel your eBay order before or after you pay for it.
Can I withdraw from the bid? Yes, but you must first determine if you have the right to back out of the deal. However, there are a few exceptions to eBay's general rule that buyers cannot rescind bids after placing them.
You couldn't contact the seller;
The quantity you provided was incorrect.
The item's description has drastically changed since you placed your bid.
reviewing the items in the shopping bag
Also check the following:
Buyer Requests To Cancel The Order
The procedure for canceling an eBay purchase has been updated. Instead of canceling an order at the buyer's request, a seller must receive a cancellation request from the buyer before an order may be canceled. Within three business days after receiving their request, either approve or deny it.
The customer has two business days to obtain a refund once you authorize the request. If you have not repaid, the customer has two business days to claim the eBay Money Back Guarantee.
You'll be prompted to relist your item on eBay if you accept an eBay customer cancellation request and issue a refund. Relisting your article is as simple as unchecking the option that says "Relist item after cancellation" when you give the refund.
Drop shippers who realize an item they've sold is no longer accessible or whose cost price has increased above their purchase price will be delighted. However, professional sellers who dislike arbitrage drop shippers will be horrified.
Product listings from retail sites all over the Internet are scrapped by arbitrage dealers, who then post them on eBay. The entire procedure may be automated with the help of software.
Amazon Business Prime is an attractive option for serious arbitrage merchants since it allows you to ship free to any location you want. However, if their accounts are scraped, and things are advanced sold before purchasing by arbitrage, sellers as the drop shipper do a lousy job, and the product sourced does not perfectly control the product sold.
A return or claim is quite likely to be approaching for ordinary eBay merchants. Which eBay arbitrage sellers would be impacted by the procedural change to the buyer canceling process?
If an arbitrage seller couldn't complete an order, they sent the customer a very sorry email explaining that the products were temporarily out of stock and asking if they wanted a refund instead of waiting a long time for the order to be finished.
Frustrated customers will almost always demand a refund from arbitragers, which the latter would gladly provide. The arbitrager could cancel the deal using eBay's "cancellation at the buyer's request" option.
Instead of asking for a refund, the customer must seek a cancellation. Buyers must explain why they want a refund, as the vendor cannot choose cancellation at their request.
In all likelihood, the reason they don't fulfill the order will be that the seller couldn't complete the order for whatever reason, such as the item no longer required or changed my mind. If you get enough dings on your account, the impact will be seen quickly and negatively.
This move will have little or no effect on trustworthy eBay sellers who typically only sell what they have in stock. When there is a mistake in your inventory, and you cannot fulfill an order, you must cancel it. It is unlikely you would say it was done at the buyer's request and simply take it on the chin.
Only vendors who repeatedly cancel orders and claim the cancellations are at the customers' request. It is due to operating a lousy business model, will be harmed by this new policy. Order cancellations and dissatisfied customers are something eBay despises, and it appears that they've taken steps to remedy that.
Refund
A full refund would be sent to the customer's original payment method if the buyer paid via PayPal and the seller canceled the order.
If the consumer does not pay via eBay checkout and the seller cancels the transaction, a full refund will be sent to the purchaser (for example, the buyer paid by check or cash).
If you're an eBay seller having a problem with a customer, you'll probably have to provide a refund because eBay prefers to side with buyers rather than sellers.
As a result, knowing how to handle eBay refunds quickly is essential if you want to keep your consumers happy. When you issue a refund, you have the option of having the customer ship the item back to you.
However, you will be responsible for their shipping fees, so if the article in issue was not very priceless to begin with, think twice before offering to buy it from them. How to return an item to eBay
eBay refunds can be issued in one of three ways. Answering a buyer's request for a refund is the first step. You'll be alerted as soon as a return is processed on the Returns dashboard. You have the option of offering a full or partial refund there.
Second, you have the option of canceling a purchase and issuing a refund before the item is sent. If you discover a problem with your goods before it leaves your hands, this is the way to go. It's also a quick and painless process.
To cancel an eBay order regardless of whether it has been delivered, follow these steps: (you have 30 days to do so).
Log in with your eBay credentials to access your eBay Seller Hub.
When an order is "Paid and Shipped," you don't have to wait for it to be delivered to the client. Instead, you may let the customer keep it.
Go to "Leave feedback" and choose "cancel order" to cancel your purchase once you've received a refund.
When you're ready to cancel your order, go ahead and click "Submit."
However, issuing an eBay refund directly through PayPal is the best option.
1. The first thing you should do is log into your PayPal account and select "Activity."
2. To refund a transaction, find it and click on it in Step 2.
3. Refund this payment by selecting "Refund this payment."
4. Enter the amount you want to return (by default, the whole amount will show), write a remark if you like, and click "Issue Refund."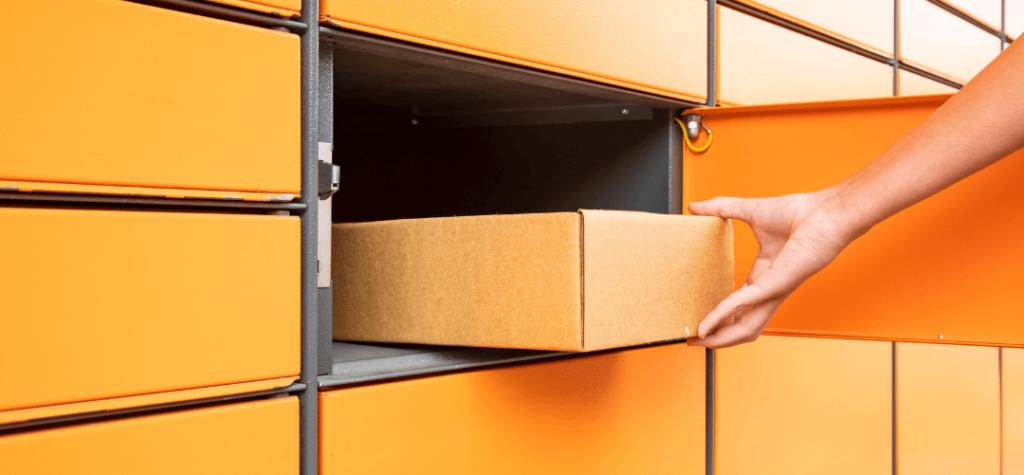 What Happens If The Customer Asks To Have Their Order Canceled?
Order cancellation requests from buyers will be sent to you via eBay, and you will have three days to accept or reject them. If the buyer contacts you to cancel the order, you may follow the above methods from Seller Hub or the Sold section in my eBay.
What Happens If The Buyer Change His Mind After Placing An Order?
You will get a full refund if you cancel your purchase. Additionally, our fee credit policy allows you to get a fee credit if you receive a client refund.
If you don't want to have your item relisted, it will be. If you don't want your item relisted after cancellation, uncheck the Relist item after cancellation option.
Any feedback submitted by the buyer will be erased if you cancel the order due to non-payment, but your seller standards will remain unaffected.
Should A Problem Arise Regarding The Reimbursement?
If there's a problem with your refund, we'll let you know right away. When you receive the refund message, please pick the button that says "Retry refund" to see if we can process it again. Then, attempt to finance the refund using a different payment method. If you're still unable to do so, find out how refunds are paid for in advance.
They can use eBay Money Back Guarantee to claim that an item hasn't arrived or that a refund is missing if they hadn't received it within ten days of when you accepted the request. You can repay the buyer if an eBay Money Back Guarantee case is started.
Sellers may not take advantage of the order cancellation procedure in any way. For example, when canceling an order, a seller should never provide an erroneous cancellation reason, such as stating the customer did not pay.
Actions taken against you if you violate eBay policy include:
Deletion of listings;
Hiding or reducing the visibility of your listings in search results;
And blocking interactions with other members
Lowering the seller rating
Imposing restrictions on buying or selling
Suspending your account
Recovering the costs associated with policy monitoring and enforcement
If we take action on a listing or account, you will not get a refund or credit to your account.
Additional Terms And Policies
Order cancellation cannot be reversed.
If an order is canceled, a seller may be entitled to charge credits.
When you purchase anything on eBay or take part in an auction, you're committing to buy it. Therefore, the vendor has the right to cancel an order if payment is not received within four days. Customers who submit an excessive number of canceled orders for unpaid items may face the consequences outlined in our outstanding item policy and Abusive buyer policy.
The buyer might still comment on the transaction if the order was canceled because the consumer failed to pay for the item. See our return policy for more details.
Canceling an order due to an item being out of stock will result in a transaction defect since sellers are responsible for finishing the things they have sold. Unless the seller accepts or responds to the customer's cancellation request, the buyer must wait until the item is delivered before initiating a return request. Learn more about the factors that affect a seller's performance.
While cancellations requested by the buyer are subject to fewer penalties, this is not the case for cancellations caused by errors on the seller's part. You will be charged for a transaction defect if a seller cancels an order because the item was damaged or lost in transit.
The higher the transaction defect rate, the lower the seller rating, and the more likely the seller will be restricted from selling. Top Rated Sellers are required to keep their transaction fault rate under 5%. Even if a transaction is canceled because of a mistake by the seller, the buyer can still give neutral or negative feedback.
To keep their listings safe, eBay sellers may have to cancel bids, cancel deals, or even ban specific customers. Although all of these acts are legal by eBay, doing so might hurt your seller rating. So, do your homework before you do anything to ensure you understand the steps and the ramifications.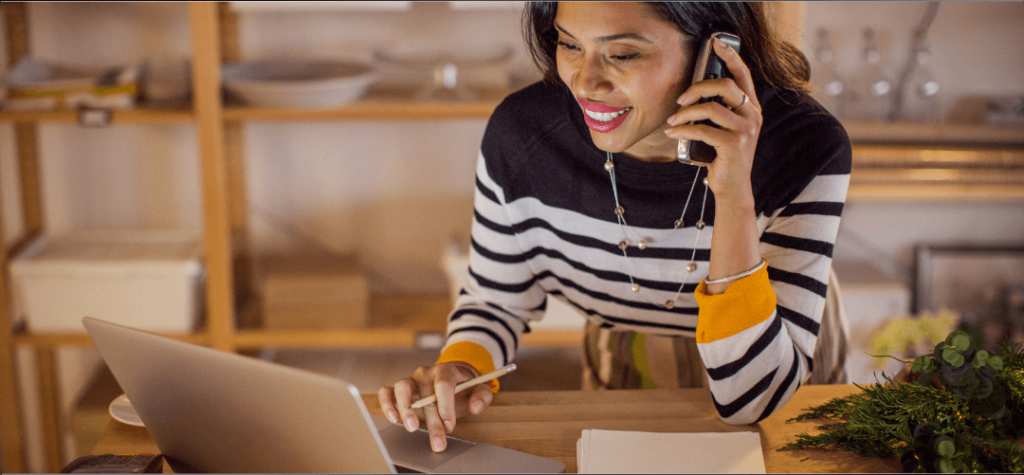 Removing Bids From An Auction
There are a variety of reasons why sellers may want to cancel bids from prospective buyers. Even though sellers cannot leave negative feedback on buyers, they can file UPI cases with the BBB on behalf of buyers. Sellers may be reluctant to sell to a buyer with many UPIs if they believe they will not pay for the items.
Because cases must be filed and four days pass before they can be closed, unpaid items cause sellers a lot of hassle. A seller may lose up to a week while their thing is off the market while a UPI case is being resolved.
Other justifications for canceling bids by buyers include:
You get a cancellation request from a bidder.
After exhausting all acceptable contact options, you are unable to verify the identity of a bidder.
It means that before closing your listing, you must cancel any pending bids.
How To Withdraw From A Bid
Go to the ad and click on "Bids" (next to the price).
Next, click on the "cancel bids" button at the bottom of the screen.
You'll be sent to a page where you may cancel your bids and provide information about the auction.
Buyers may change their minds, and canceling a deal is entirely appropriate if that happens. The cancellation, however, counts against the seller if the item is damaged or out of stock, and the seller is forced to cancel because he is unable to send the item.
Selling on eBay can lead to selling limitations, suspension, or the permanent deletion of an eBay account. Thus sellers should constantly be aware of behaviors that generate "transaction faults."
To get rid of an eBay sale, follow these steps:
Locate the item by going to my eBay, clicking on Sold, and then looking under Sold.
Choose to Cancel This Order from the More Actions option.
After choosing a reason for the cancellation, follow the on-screen instructions.
Putting a Stop to a Purchaser
As a seller, use "block buyer" with caution. Even if a buyer asks an odd or uncommon inquiry, you shouldn't ignore it. Once you've been barred, no one will be able to purchase anything from you again unless you remove the restriction.
Buyers can be blocked for a variety of legitimate reasons, such as:
An unpleasant previous buyer experience
A buyer sending obscene or threatening remarks (report them to eBay)
Unsatisfactory response rate
Non-payment history
Visit the blocked bidder page on eBay and enter the user's information there.
Could you spend some time contemplating it? Always weigh your options before disqualifying another bidder or ending the auction early for whatever reason.
Don't act hastily and risk losing a deal now or in the future by making a hasty decision. On the other hand, please don't be too hasty to turn buyers away; after all your hard work attracting them to your listing.
Cancellation Consequences
Cancellations requested by buyers are inconvenient hassles with few repercussions (most of them short-term). However, it might be frustrating when dealing with them, especially if you're exchanging money. Customers who have already paid for the item before canceling their eBay transaction will incur significant PayPal fees.
Buyer-requested cancellations that don't involve any cash have the unfortunate side effect of wasting valuable time. Instead of dealing with a long return process, most vendors prefer to deal with customer cancellation requests.
In contrast, cancellation requests made by the seller are fraught with danger. When a large number of sales are canceled, it might lead to selling penalties and bad ratings. It means that merchants must take care to maintain the quality of their items and their inventory levels.
Canceling an order is either more accessible or more complex, depending on the circumstances. By keeping an eye on your purchases and inventories, you may avoid unpleasant cancellations. Whatever your position is on eBay, you have the right to cancel an order if there are valid reasons for doing so.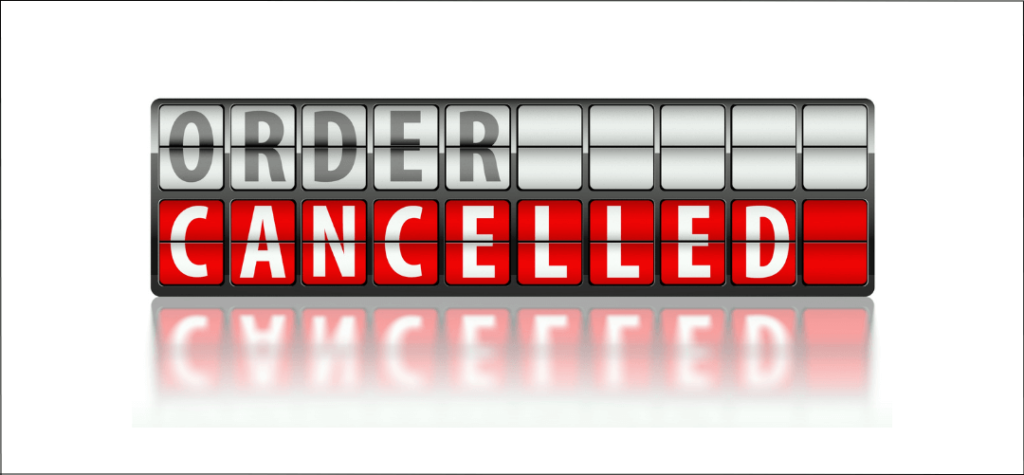 Read More:
FAQs On How To Cancel An Order On Ebay As A Buyer
What's up with the extended shipping times on eBay orders?
If you've tried all of the strategies listed above and they haven't worked, good news! You may only see the last two years' worth of your orders on eBay.
As a consequence, it will be automatically destroyed after three years. So, if you want to remove anything from your past altogether, you may just wait.
Does canceling my eBay account also destroy my eBay order history?
Yes! However, there are a few considerations to bear in mind before moving further. If you haven't ordered anything in the last 30 days, your account is ready for closure, but it will take another 30 days until everything is formally erased.
If you bought something inside the previous thirty days, you'd have to wait until the closure period opens before you can return it.
To complete your account, follow the directions provided to you on the screen. It may be done by clicking the 'Hello, [Name]' link at the top of the page and then navigating to 'Account Settings.' Afterward, click on "Cancel Account" to close your account.
If a buyer defaults on a payment on eBay, may the order be canceled?
Members have four calendar days to win or promise to buy something on eBay to pay for it. Instead, orders can be canceled if a consumer does not pay within four calendar days. You have 36 days from the day they were opened to close any outstanding item cases.
Do eBay costs apply if I cancel my order?
Their fee credit policy allows you to receive a free credit once the consumer has been reimbursed. The customer's feedback will be removed if you cancel an order due to non-payment, but your seller criteria will stay the same.
What Happens If I Decide I've Had Enough And Want To Return My eBay Item?
eBay will repay your account for the final payment within 7 to 10 days after submitting your cancellation request. In most cases, eBay will reimburse your payments processing costs when you reimburse a customer in full to meet a refund, return, or cancellation request.
If I return anything to eBay, would I receive a refund?
Call 1-866-961-9253 for technical help or 1-866-961-9253 for customer care on eBay.
Customer care is also available via live chat and email on eBay's leading Help site. However, these methods are not always available.
After an order is canceled, how long does eBay take to process it and provide a refund?
There is a two-week wait time for refunds made using credit or debit cards. However, one week is the standard wait period. Paypal will make eCheck payments to your Paypal account, not your bank account.
What should you do if an eBay vendor refuses to give you a refund for your purchase?
Suppose a retailer fails to honor its return policy. You can return an item for any reason, even changing your mind (so-called "remorse" returns), if the listing from the vendor says that returns are permitted. The vendor may subtract the original shipping costs when issuing the refunds.
What are my options if I want to cancel a paid eBay order?
Both the buyer and the seller may opt to cancel orders on eBay. If the vendor hasn't shipped the goods yet, a buyer has up to an hour following the transaction to seek a cancellation request from the seller.
Conclusion – How To Cancel An Order On eBay As A Buyer
This page served as a how-to manual for rapidly canceling eBay orders. Would you please leave a comment below to let us know how this article was helpful to you?
| | |
| --- | --- |
| | The content writers' team at ElmundoDeals is continuously contributing to the writing of high-quality content regarding Making Money, Saving Money, Product Reviews, E-commerce, Affiliate Marketing, Banking & Investing, as well as looking for the Best available Deals. |