How To Make Money On Fiverr Gig – Ultimate Guide On Ways To Make Money Side Hustling As A Freelancer
Freelancing is a great career in 2023 and the future because it meets the exact working criteria of the modern era. In addition, freelancing allows you to work with clients globally and make a living on it.
Fiverr is a great platform to kickstart your career, and we are sure you may have heard of this platform once in a lifetime.
Despite what people think about it, Fiverr is a great platform that allows you to work remotely and become your boss while enjoying your life with your favorite hobbies, like traveling.
We get the same question from plenty of people about how to make money on Fiverr in a short time successfully. So, to help newbies make money on Fiverr, we have summarized a complete guide with secret tips that no one will ever tell you for free. Perhaps, you can only learn them from paid courses.
But luckily, we have your back!
Let's get started!
What is Fiverr?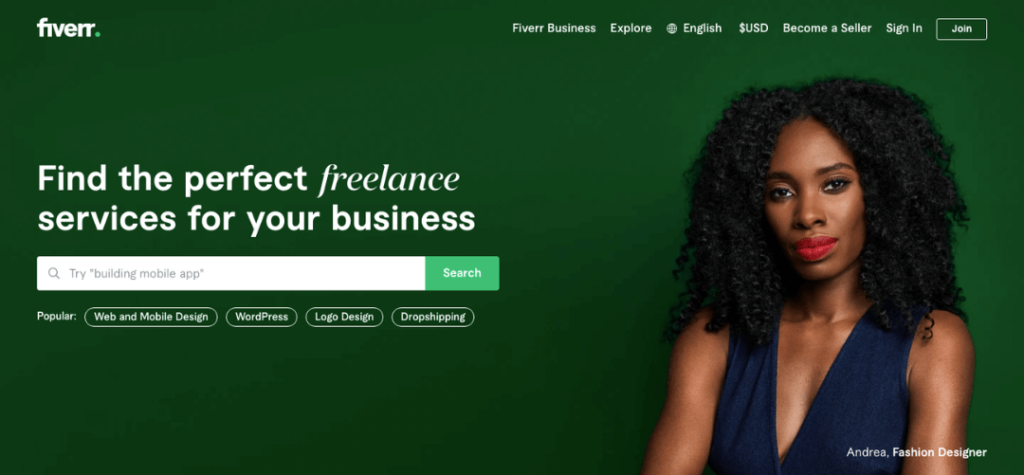 Fiverr is an internet platform that works as a gateway between buyers and sellers, or perhaps you can say it allows companies and businesses to get services regarding their problems. It is a well-renowned marketplace worldwide where you can sell multiple types of services from macro to micro niches.
This marketplace was designed for people who seek help from professional and skillful persons in multiple industries. This search for use gave endless opportunities to millions of people to earn online.
The co-founder of Fiverr is Micha Kaufman, who got this idea in 2010 and allowed millions of freelancers to advertise their services in a "gig system."
When you browse this site as a random user, you will see millions of gigs serving different services in different categories such as graphic designing, writing & translation, digital marketing, video & animation, and much more.
With time, new services are growing fast because of technology evolution!
The lowest rate of any service on Fiverr starts from $5!
Fiverr is the largest giant in the world of outsourcing and offshoring that connects buyers (companies & individuals all over the world) directly with the ones who are specialized to provide solutions to their problems.
With its popularity in the industry, it is a lucrative opportunity for travelers, side hustlers, and event professionals to work full-time or part-time for extra bucks.
How Does Fiverr Work: What We Need To Get Started As Freelancers
If you are good at something, you can sell it on Fiverr in the form of a gig while enjoying your work without any stress or depression.
That's the beauty of Fiverr!
Suppose you are good at logo designing or content writing; Fiverr is a great platform to start!
However, if you are passionate about any skill, which is a good thing, you can polish it and serve clients globally, which is fun, and it will also help you make your portfolio something bigger than freelancing.
No matter what hidden talent you have, you can show that to your clients on this platform, and the good thing is that you can make money while doing that.
The most convenient aspect about Fiverr is that you can easily find a bunch of clients without opting any other way. It is so simple that you need to stay online and let the clients approach you if you have just started.
But the point is that it is crucial to know how Fiverr enables buyers and sellers to interact with one another. Read below to learn more!
Seller: Fiverr considers freelancers who use the service as "sellers." Any type of service can be listed on the Fiverr seller's page, along with the price they want to be paid. If you have experience on Fiverr and in your industry, you may have better chances of being hired.
Buyer: A buyer is someone interested in buying services for his business. If a buyer has a particular job, project, or task that needs to be completed, it's in their interest to complete it.
The buyer may be a company, a business, or an individual. Their tasks are outsourced to freelancers in order to complete them more efficiently.
In simple words, Fiverr is a platform where two people, buyer, and seller, can communicate with one another via messaging or live call. However, the option of live call is limited to top buyers or superior buyers only. In contrast, the prospect of contacting directly to freelancers via message is available for every client.
The good thing is that buyers have access to check the complete profile of the freelancer who listed their services. So, if you also ever need the services, you can check the seller's profile, the number of reviews he got, and the review rating he maintained.
Once the buyer and the seller interact, they will discuss the job details such as goals, delivery timing, budget, and no. of revisions. After that, it depends on the freelancer how he negotiates the price and how well he performs to convert a casual client into a long-running monthly client.
Things You Should Consider To Setup A Successful Fiverr Gig
Once you know how Fiverr works, now is the time to create your first successful and professional gig that sells!
The only problem with creating a gig is that every newbie watches tons of tutorials and reads plenty of content, making the decision harder on which step they should adopt.
However, it makes the process more difficult, which is straightforward. But as a matter of fact, there are some guidelines you had to follow to get your first organic order.
So, the first step towards Fiverr learning is that it takes a straightforward understanding to create your first and every gig!
Below we have explained those guidelines that will create a professional yet effective impression on the buyer!
1 – Create The Best Visuals Possible: Thumbnails & Videos
The first goal of your gig should be to get impressions and clicks on it, which is only possible if you have an attractive thumbnail and introductory videos. However, Fiverr itself recommends eye-catching gig images that should have 608px x 410px dimensions.
The main image of your gig should represent the service and package you offer to your clients by keeping the premium looking in your mind. So, the first step to winning buyers' trust is to create attractive, eye-catching thumbnails which should be copy-right free.
After you decide on the colors of your gig, keep the text on it as little as possible because it will give more clarity to the buyer. Instead, we recommend using powerful words on your gig image that forces buyers to click on it and read the description. However, our second strategy is a gig description which we will discuss later.
Right now, let's stick with the visuals only.
You might be thinking that we can showcase our best work, such as logo designing or crafting in the gig thumbnails. It is a good thought, but what about the categories that do not have any visuals?
Well, in that case, the best practice you can do is to show a single image that represents the service you will deliver. Your gig thumbnail should represent the confidence you had in yourself, which is a vital thing. Using some powerful words and call-to-actions can help you in that.
However, if you have good looks and are photogenic, you can put your image and a bit of a text on it that represents you.
Because in some cases, we have seen that this type of gig has won thousands of orders in a short time only because the face in that gig shows the professionalism and confidence that buyers want.
2 – Sell Your Gig More With Great Descriptions
Like other sales pages, gig description is a thing that matters a lot to Fiverr ranking algorithms and buyers as well. The gig description is the main thing that makes the significant difference between your services and other sellers.
It also tells the buyer what sets you apart and why a person should buy your gig. So always make sure that you provide the valuable details possible to deliver to your clients on Fiverr.
Your clients may also know what they should expect from you and how you can fulfill their business needs. On the other hand, the more optimized your gig is, the better you attain the chances of ranking it on the first page in less time.
If you are a beginner and not good with words, you can search other competitors' gigs on the keyword you want to rank. For example, my profession is content writing, and I would like to show my gigs to buyers against the "content writing" keyword.
I will search the keyword and pick out those gigs that are performing well and getting consistent orders.
How can we know someone's getting consistent orders? You can by checking out their last delivery timing and the number of orders in the queue.
After picking out the top 5 gigs, read their description carefully and try not to copy it because that is unethical. Here's a golden tip for you.
Always use the main keyword in your title, in your gig image, and at the start of your gig description. It would be great to optimize your gig to several keywords instead of targeting it only against one. It will create diversity, but don't rush the keywords everywhere.
You can also format your copy in a significant way by using bold texts, highlighting words, using bullet points, and keeping the paragraphs as short as possible.
The 2-3 line per paragraph pattern will be ideal!
3 – Use The Gig Extras To Upsell
Take yourself back to the situation when you go to the grocery store to buy some milk bottles, peanut butter, and bread, but end up buying several other items you haven't even planned to buy.
You purchased those items because they were showcased in front of you, and you did not want to come to the grocery store again to buy them.
Sounds familiar?
The same thing happens in freelancing on Fiverr, which is a plus point for you to charge more from your clients and give them some extra services. For example, if you are a graphic designer and design a logo, you can charge extra to provide them with every file format, even the PSD.
4 – Tell Your Buyers What They Should Expect With FAQ's
The best part about working on the Fiverr is that you can showcase the exact expectations they should have from you. You may have several questions in your mind as you are just starting, and it would be great if you clear your concepts.
Furthermore, you can offer discounts to clients who place bulk orders based on your working criteria.
On the other hand, you can also share the questions you need to ask the buyer before placing your order.
Are You A Web Developer Or Programmer? Below Are The Gig Requirements That Fiverr Needs
After digital marketing, the services of programming and website developments are on top of Fiverr, and Fiverr has special gig requirements for it. The purpose of launching these gig requirements is the surety of the best results that legit freelancers will provide to the customers.
The standard basic requirements for creating a gig in programming are:
The URLs of the website
Log-ins
Photos and texts
Some examples of programming
It is knowing the business of clients to understand their goals with the website.
Pricing Your Gig Let You Win The First Order
If you want to get your first order in less time, offer the best pricing that attracts the customer and is standalone. In simple words, if you're going to make optimal money on Fiverr, then you should offer competitive pricing over other freelancers.
If you want to be the best and perfect on Fiverr, you can also apply for the fiver pro marketplace. In this way, you can always have high-paying clients who want to collaborate long-term.
When it comes to Fiverr gig ranking, there are several factors that you need to consider. Additionally, like Google, you feel making the website more optimal for users.
But, the ranking components that matter to the Fiverr algorithm are given below:
No. five-star reviews that gig has.
Review Ratings on the gig.
Total completed orders from the day first.
Seller level: new seller, level one, level two, top-rated seller.
The Fiverr metrics that are shown on the dashboard of the seller accounts as such. Each of them should be more than 90%
As we said before, proper use of the primary keyword and other secondary keywords on the gig title, first paragraph, and last paragraph.
Besides every step and metrics, the solid proof of gig performance that it is ranking high are the impressions and no. of clicks that your gig is getting every day.
Therefore, if it is going up, you must be ranking somewhere, and your ranking is going up day by day. Moreover, if your ranking is going down after a week, it means that you should change your gig image, title, or description.
Another factor that will de-rank your gig is the late delivery of clients. The Fiverr can lower your metrics up to 10% if you do so
In the end, using relevant tags is also important because it specifies your gig in a category which is also a ranking factor. However, if you are providing writing services and using programming tags, how can it rank faster?
Fiverr Vs. Other Popular Marketplaces: What's The Difference?
There are almost 17 top marketplaces for freelancers where you can sell your services. However, there should be a proper reason why experts only consider Fiverr a promising startup, right?
However, if we talk about the world's top 2 marketplaces, they are only Fiverr and Upwork.
Continue your reading to know more!
Fiverr
Fiverr is known for several reasons, but the freelancing tools Fiverr provides to freelancers to manage their business with clients is a significant reason you can consider.
The only significant difference between Fiverr and Upwork is that Fiverr has a gig system, and clients reach you directly on your gig and can even place an order without discussing it with you.
Unfortunately, it is also a flaw to some extent because sometimes this thing causes problems for beginner freelancers because they do not know what to do!
The good thing is that now buyers can also post their requests that you can see in the buyer request section. There you can submit the offer according to your gig and expertise and can also see whether you can do your job or not.
Upwork
The Upwork is fully dedicated to invitations and submitting proposals. However, the communication system of Upwork is better than Fiverr because it offers live call options to every client and freelancer to discuss the details more efficiently.
How Much Does Fiverr Cost?
Another good thing about Fiverr is that it allows users to create accounts for free. At the same time, Upwork charges per bidding to submit the proposal in the form of connections, depending on the job's worth.
In this way, Fiverr is more understanding for beginners than other freelance marketplaces.
But as a matter of fact, Fiverr also charges the seller when it comes to money as well as clients and agencies. For example, Fiverr will charge 20% of each order no matter if it is $5.
Moreover, another drawback we experience on Fiverr is that it also takes 20% from the extra money like tips that buyers give on the excellent work or performance.
A fee of $1 is also charged by Fiverr when you deposit money into your bank account via direct deposit. The funds can be moved to Paypal for free, but you need to pay Paypal's processing fees, so it doesn't make a difference.
Customers of Fiverr are charged a service fee: $2 on purchases up to $40 and 5% on purchases over $40.
The fact that you automatically forfeit 20% of a sale on sites like Fiverr or Upwork can hurt, but understanding that these fees are tax-deductible may help ease the pain.
It seems like Fiverr makes more sense because of the way the Gigs are set up compared to other platforms, despite both platforms making money on every possible aspect of the transaction.
Also Read: How To Cancel Orders On EBay As A Buyer? – Buyer Guide To Cancelling EBay Purchase
Why Should You Choose Fiverr As Your Startup?
If you did not read the article from the start and skipped that part, you might think why Fiverr is a great platform to start.
Well, it is a matter of personal preference, and we recommend Fiverr because it provides lots of benefits to freelancers and is easy to set up. For example, you can only verify your account with email and mobile number, whereas Upwork requires a lot of things to complete the profile 100%.
Even after that, it recommends getting the first client to verify the account and blue tick as soon as possible.
See, a vast difference between the two platforms!
No matter what platform you choose, your ultimate goal as a freelancer is to establish your profile and make yourself a brand because it is a never-ending business.
Still, Fiverr can be a rewarding side hustle or complementary source of income to your freelance business.
The process becomes effortless on Fiverr because all you have to do is just convince the traffic that comes in your gig and represents your portfolio or give them an offer they can not resist. Then, with time, you can see your strong reputation, and it can be your full-time source of income
Skills You Can Deliver To Earn Money On Fiverr
Fiverr has exploded several categories and subcategories in which you can sell your services. For example, the writing and translation only have more than 15 subcategories.
The good news is that these upcoming categories are giving opportunities to work and make money.
More Than 15 Options For You To Make Money Easily
Proofreading & Editing Is A Great Startup If English Is Your Native Language
You may be able to make money from Fiverr if you have an excellent eye for grammar, syntax, punctuation, and spelling.
The most effective tactic you should use to attract more clients is to offer them sample work before disclosing a deal. In this way, you can know the exact requirements of your client's work.
Proofreaders are needed for many types of content, including blogs, service pages, articles, and books. Increasingly, proofreaders are required in order to edit and make sure that everything posted online is error-free and accurate due to digitalization.
If we discuss pricing, the amount you can charge is primarily determined by your experience and work. The more reputation you build on Fiverr, the higher charges clients will be willing to pay you.
Clients would be able to see everything about your work experience and the skills you possess in your portfolio.
Associating yourself with big organizations will have a significant benefit since you will make good money.
For proofreading on Fiverr, you will usually be paid $0.33 to $1 for 100 words, which means you will be able to earn $33 to $100 if you do 10,000 words.
If Designing Is Your Thing, Then Take Book Designing As Startup!
Graphic designing is the most highly selling skill on Fiverr, and you can take it as an opportunity. Designing book covers is a new skill in demand, and you can make money out of it. This service can be sold here at a reasonable price.
As we all know, ebooks and e-guides have become very popular nowadays, and buyers are looking for the right persons to get the best attractive designs for their book. The good thing is that several tools like canva can help you design the best book cover.
To sell the designs you make, you would first need to learn Photoshop and then send them to the buyer. Before crafting a cover, you need to consider a few factors related to the book's content and justify its presence.
There is enormous scope in this field, and you can acquire professional skills to make a good amount of money.
You can earn around $100 to $250 for creating one book cover if you have already created covers for successful books.
Logo Designing Is Also A Part Of Graphic Designing
Many companies hire freelancers from Fiverr and let them make logos and handle other graphic designs. The good thing is that these companies and agencies pay higher to freelancers related to the graphic designing niche.
You can win their heart by showing your creativity and acting as a highly professional person.
You Can Become Virtual Assistant
The best form of working for someone all over the world is to provide your services as a virtual assistant of anything you are good at.
The virtual assistant jobs are pretty simple. It does not require any challenging requirements from the freelancer to create a gig. Like if you know about amazon's business, you can offer your services such as product hunting, sourcing, and logistics, or all of them.
Moreover, if you are working on eBay, then there are plenty of clients looking for you.
However, the price range per hour depends on your experience, expertise, and the responsibilities you will hold as a VA. But typically, a client can pay between $5 to $50.
Ad Campaigning Is Top-Rated Ongoing Services
In today's world, everything is sold online, and businesses are looking for people who can target an actual audience to boost their sales.
Advertising can serve a variety of purposes. First, the process is straightforward, and it is like you are wearing a watch and taking a good picture of it. Alternatively, you might be required to prepare a campaign or model which will require you to think of innovative ideas.
Create Videos As Fun And Sell It For Money
Creating videos is not a thing for some people. Nevertheless, several people have obtained their passion for creating videos for a purpose. If you also love to make videos, then why not make some money out of it?
When you browse the Fiverr gigs, you can see that video production gigs are high paying, and clients are willing to pay better rates for the creative videos that meet their requirements. Creating a video can earn you from $5 to $50, depending on your experience and skills.
Good At English? Start Article Writing
Writing is one of our favorite niches because that is what we have been doing for several years. It is a bit time-consuming and brainstorming work as you always had to point out the unique facts and figures while writing anything. However, those who enjoy writing articles also make good money from it.
The increasing demand for articles is giving opportunities to several people who have some skills. Moreover, it is something that companies and individual clients always want whenever they think of turning online.
If you charge per hour to your clients, $5 as a starter is a reasonable rate. Secondly, if you charge per article then, charge $5 for 500 words.
Find Out: A New Seller Guide To Cancelling EBay Transaction – How To Cancel Orders On EBay As A Seller?
How Many Other Careers We Can Choose On Fiverr?
There are several other high-potential niches and categories you can choose from on Fiverr. These skills can make you thousands of dollars per month if you take them seriously. Below are mentioned some:
Digital Marketing
Website Testing
Designing Business Cards, Flyers
WordPress
Diet Planning
Photoshop Editing
Social Media Marketing
Copywriting
You Can Search More About These Niches To Know Them Indepthly!
Start Making Money With Your Fiverr Profile Based On Your Selling Level
Here comes an exciting part. The Fiverr has three seller levels which means you grow step by step and receive more orders with higher rates. But, the struggle is the first thing you should promise to yourself in your career!
Making a stable source of income from Fiverr is not a thing you achieve overnight. It needs time, patience, effort, and consistency to grow step by step.
You will be known as a new seller when you first create your account as a freelancer on Fiverr. However, once you complete the criteria of 10 orders, 60 days without any warning, and 60 and earn $400, things can be fun for you.
After you get the level one badge, your earnings automatically go higher because you are not a new seller in the buyer and Fiverr.
Fiverr Level Two Seller Profile
By clicking the boxes associated with each requirement, you can achieve Level Two Seller status on Fiverr automatically, in addition to becoming a Top Rated Seller.
Several requirements include being active on Fiverr for 120 days, completing 50 orders, and earning a minimum of $2,000 all-time.
Gaining access to Fiverr Customer Support is one of the perks of becoming a Level Two Seller. However, that is not always a relief. Soon you'll learn that Fiverr usually sides with a rogue buyer over a legitimate seller.
The Top-Rated Seller Profile: The Master On Fiverr
The highest seller profile on Fiverr is a top-rated seller, which is not an easy badge to achieve.
It isn't automatic for sellers to become Top Rated Sellers once they become Fiverr Pros. Nevertheless, Fiverr will take into account both your current metrics and past performance when manually approving you.
Qualifying as a top-rated seller brings you many benefits that you can enjoy while completing the following criteria:
Complete 180 days as an active seller
Completed 100 orders of all time
The seller should earn $20,000
However, if you are consistently working, you can become a top-rated seller in 2-3 years.
On Fiverr, Customer Is Always Right
After understanding how Fiverr works and how you can achieve seller levels, here comes the most exciting and complicated part; understanding the psychology of buyers!
Fiverr's significant drawback is that it always supports the customer no matter whether you are a top-rated seller or level 2. Fiverr will listen to you too, but the customer will always get his side.
Buyers can quickly get a refund even if the work is done by creating chaos in front of Fiverr. Sometimes, they even manipulate freelancers to work on long-term terms by violating the Fiverr TOS, such as not sharing personal details, not even email.
If you are just starting on Fiverr, make sure that you do not violate these TOS and make sure the environment is safe for everyone.
To avoid such frustrating situations, here's what you can do:
While dealing with your client, always be honest with your clients to give you precise crystal requirements. Moreover, let your clients know what they should expect from you.
When a beginner starts freelancing, they mainly focus on earnings only, which is wrong. Your primary focus should be on establishing the profile and converting clients into long-term clients because that is where your success is born. If you got long-term clients on Fiverr, there would be fewer chances of consequences, and you may also build your profile very quickly.
Practical Tips For Keeping Your Fiverr Clients Happy
If you want to make a good amount of money on Fiverr, then there are some things you need to understand!
You will work for plenty of cheap customers who will negotiate with you several times, and that is something you won't like as a seller but definitely will love as a buyer.
However, there are some high-paying customers also, and Fiverr pro gigs are the signs that Fiverr has some expensive buyers too. Moreover, some clients can also rush you with complicated questions. If you draw them to another platform successfully, you can call them or message them to answer their questions.
With my personal experience, I have several clients for whom I have been working for years, which is an awesome thing Fiverr has given to me. So, it depends on your communication, work, and working discipline to make the client happy.
Getting More Sales On Fiverr Is Not A Piece Of Cake
Fiverr is a famous platform for buyers and sellers, but still, you have to stand out in the competition to get more sales.
Have you ever thought, how can you do that?
Well, there are a few simple and easy-to-follow instructions you need to follow to look more professional and gain more orders.
Continue reading to explore more!
You should have a descriptive profile that describes your passion, profession, and some things that buyers will notice. The profile is the first main thing that matters to the clients, no matter if you are new.
Add an introductory video to your profile or gig because visuals will help them get to know you more efficiently. However, several studies have shown that video marketing is more effective when it comes to advertising yourself.
Like we said before, your first and every gig should be SEO optimized to attain more visibility against the keywords. Use the keyword in the main title, the first line of your gig description, middle, and last.
Staying online is the key to getting instant organic orders on Fiverr. We know that you can not always use your laptop to remain online. However, there is a Fiverr app that you can use via traveling, studying, or doing anything to stay online. The reason is 6/10 buyers use the filter of active sellers to communicate right away and discuss the project details.
Fiverr Is A Great platform To Outsource Business Tasks
If you are looking to hire talent for your business or job, you can find them on Fiverr. But wouldn't it be great if you trust someone and not decide emotionally by checking their profile, reviews, and review ratings?
You can see several gigs like you offering excellent services. According to my personal experience, I had used the Fiverr outreaching services several times when I started my Affiliate blogs, and the results were quite remarkable. So although the gig was expensive, it was worth it.
Interested In Pros & Cons Of Fiverr?
Everything has its pros and cons, as we all know. Fiverr is no different. To know more about the platform Fiverr, you should know them before getting started!
Benefits Of Fiverr
You can quit your 9 to 6 job and become your boss while working on Fiverr. You have complete control over your working and the freedom it gives of workspace and time is excellent. To work for someone, you go to the office and can not move unless the time's up. However, you have freedom in freelancing.
The payments of your work are 100% secure. There is a significantly less scam ratio which is quite natural as Fiverr is a global marketplace. The good thing is buyers pay 100% of the payment to Fiverr before placing an order which makes it more secure for freelancers when it comes to their earnings.
6 out of 10 buyers give tips to freelancers on behalf of their excellent work, communication, and dealing. In this way, you can make extra bucks.
Fiverr is super easy for beginners and startups. However, you can make a living on it if you take it seriously.
The platform is very diverse, you can work with several clients at a time, and some of them can even hire you on a long-term basis.
Cons Of Fiverr
Fiverr will always cut 20% of what you earn or what someone tips you. It might be frustrating for beginners, but we consider it as an amount of payback to the platform that allowed us to work and earn, so it's kind of a win-win deal.
The competition on Fiverr goes higher day by day. Therefore, you have to constantly apply or change your strategies to become a successful freelancer on Fiverr.
Fiverr is always in favor of buyers, whether they are demanding wrong or doing anything injustice to freelancers.
How To Make Money On Fiverr In Short Time – Bottom Line
Fiverr is a global marketplace and a perfect opportunity for someone with hidden talent and skills but nowhere to showcase them. Your talent and skills can make you a good amount of money. There is a majority of freelancers making a reasonable living on behalf of Fiverr using one profile only. Everything comes with advantages and disadvantages, so is Fiverr. But, according to our personal experience, it is worth it!
In this case, our guide will be helpful if you intend to start a Fiverr career. Nonetheless, if you skipped the above part and read our conclusion about Fiverr, we strongly recommend you to have a look at it!
Good Luck!
| | |
| --- | --- |
| | The content writers' team at ElmundoDeals is continuously contributing to the writing of high-quality content regarding Making Money, Saving Money, Product Reviews, E-commerce, Affiliate Marketing, Banking & Investing, as well as looking for the Best available Deals. |